Blog Post
Taking the Dragos Platform into the Smart Factory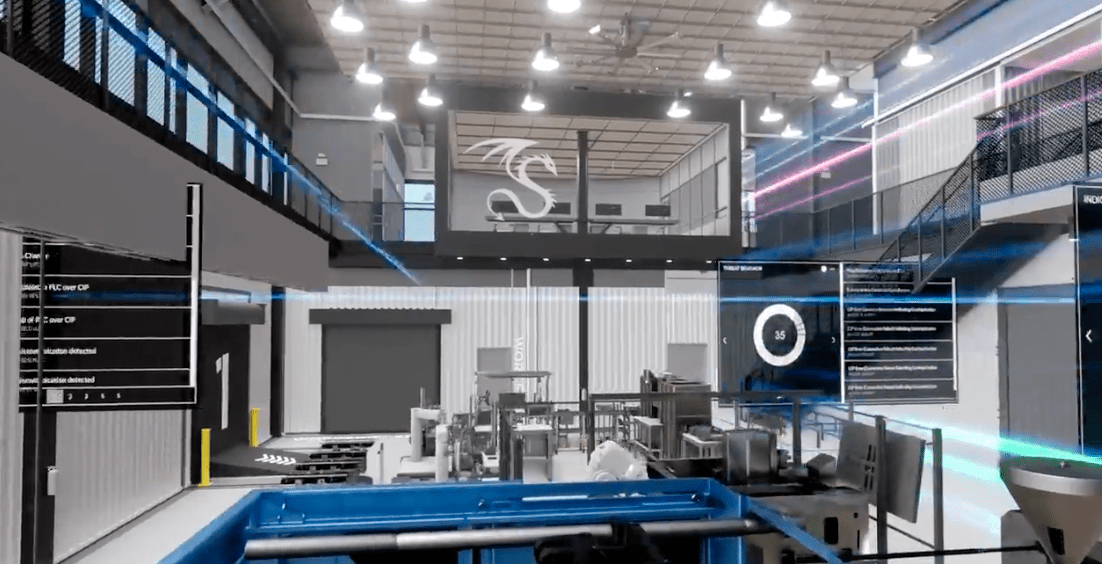 Securing Digital Transformation in Manufacturing
The challenges facing manufacturing today have never been greater – rising material costs, competitive logistic pressure, and supply chain issues that have only gotten worse through the global pandemic. The drive towards hyper-connectivity is accelerating faster than companies can secure their environments. Add to this the unfortunate reality of adversaries intent on profiting from businesses with vulnerable systems, and you get a landscape fraught with complexity and obstacles that can feel almost insurmountable.
Through years of experience with some of the world's largest industrial companies, Dragos has developed distinct capability to bring advanced asset visibility, threat detection, incident response, and most recently vulnerability management, to the most complex environments imaginable. We recognize that although many of the challenges faced by companies in utility and process control sectors are not unique to those industries, deep understanding of these markets is expedited through the strength of experienced partners, and strategic investment in both relationships and integration development.
With this in mind, today we are pleased to share some key announcements and will provide more detail in the weeks ahead.
Dragos Joins as a Founding Sponsor of Deloitte's Smart Factory @ Wichita
One of the best ways to appreciate the full potential of any advanced solution is to see it in action, working in a simulated environment alongside integrated components that aren't always broadly available.
To this end, we've partnered with Deloitte as a Founding Sponsor to feature the Dragos Platform operating in The Smart Factory @ Wichita. When the Smart Factory is ready later this year, customers will be able to visit in person for guided tours demonstrating leading-edge innovation, with solutions that are available today. Until then, we've prepared the following sneak peek.
Dragos would like to thank Infor for sharing their "Infor Garage" space at the Wichita State University site with us. Their recognized leadership around Industry 4.0 brings tremendous value to companies who are looking to realize cost, efficiency, and safety improvements as securely as possible with Dragos's expertise and technology.
Dragos and ServiceNow – Extending Visibility Across IT and OT Environments
Also participating with Dragos at the Smart Factory is industry leader ServiceNow. Large industrial companies have chronically struggled with ways to harmonize CMDB records between Enterprise and Operational environments for consistent visibility and policy enforcement. The work that Dragos and ServiceNow are doing together presents joint customers with tangible outcomes using existing tools and new integrations that we are excited to bring to market.
Dragos hosted a webinar panel with ServiceNow, Deloitte, and CISOs from our customers SubZero and Georgia Pacific to share diverse perspectives on managing OT cyber risk while maintaining business continuity. Watch on-demand now →
Continuous Improvement in Manufacturing Requires Continuously Improving Solutions
Our commitment to protecting the building blocks of society that keep things running smoothly has never been greater – this is true whether that means securing industrial sectors that are considered critical infrastructure, or businesses that make certain things we enjoy and depend on every day.
As connectedness within these ecosystems increases, detecting the new risks they are exposed to becomes more important. Businesses expect flexible solutions with form factors that accommodate diverse requirements. We are continuously expanding our hardware and virtualized offerings with new appliance options that scale from the simplest of environments with DIN-rail mounts, to those requiring ruggedized or enterprise-class models.
As one enthusiastic customer told us recently, "Choosing Dragos gave me instant credibility with our OT cybersecurity team." Other engagements regularly expose the frustration experienced by operations teams who are asked to address vulnerabilities in systems by applying security patches that many times are not only impractical but ill-advised until their true situational priority is understood.
These are the stories that reinforce the need for informed conversations and solutions that respect the different realities of IT and OT teams. This is also why we invest in OT-friendly feature development like:
Regardless of where Dragos solutions are deployed, our front-line experience across industries drives the intelligence built into our products. If your manufacturing environment doesn't have the luxury of downtime, partnering with Dragos as your trusted ally might be one of the best decisions you make this year.

Achieving Secure Digital Transformation in Manufacturing
On-demand Webinar
Ready to put your insights into action?
Take the next steps and contact our team today.