Datasheet
Dragos Platform Appliance Models
Dragos is the first and only ICS/OT cybersecurity company to offer a sensor capable of monitoring 10 Gbps of sustained traffic. For more details on our range of Dragos Platform Appliance Models including CentralStore, SiteStore, and Sensor appliances, check out the latest models summarized in this appliance datasheet. Cloud, virtualized, and hardware options are available for most of the Dragos Platform components.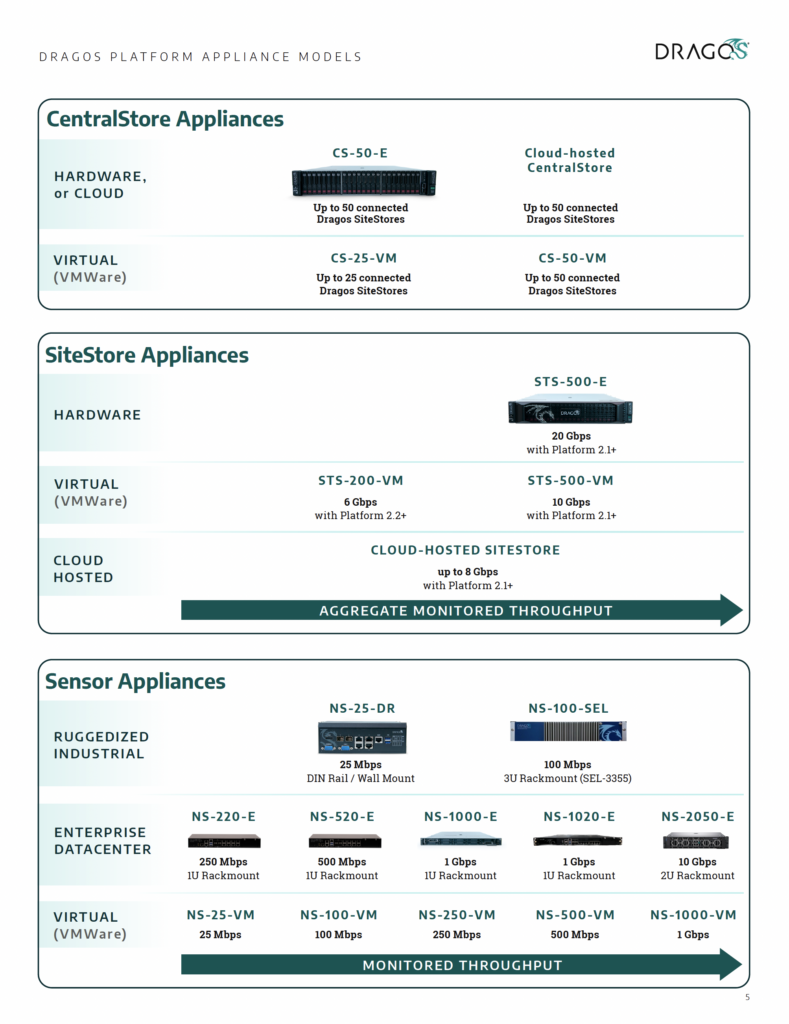 Dragos Platform appliances are designed to accommodate a wide variety of industrial environment scenarios. For more information and to find out how Dragos can help improve OT visibility, detection, and response in your environment – contact sales@dragos.com.
Download Datasheet
Discover more resources.
Explore more resources to support you on your ICS cybersecurity journey.
Ready to put your insights into action?
Take the next steps and contact our team today.