Datasheet
Dragos Platform Supported Protocols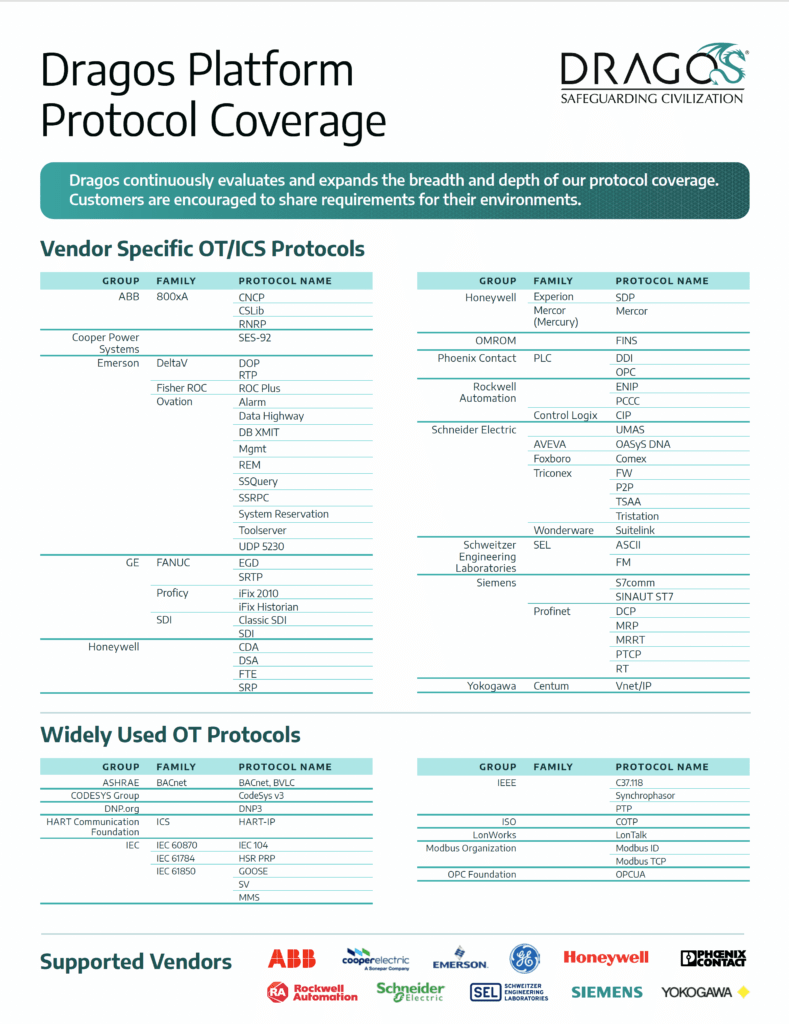 Access the latest Dragos Platform Supported Protocols datasheet to review our ICS/OT & IT coverage, including ABB, Emerson, GE, Schneider Electric, Rockwell Automation, Honeywell, Siemens, and others. Dragos continuously evaluates and expands the breadth and depth of our protocol coverage. Customers are encouraged to share requirements for their environments by contacting sales@dragos.com.
Download Datasheet
Discover more resources.
Explore more resources to support you on your ICS cybersecurity journey.
Ready to put your insights into action?
Take the next steps and contact our team today.