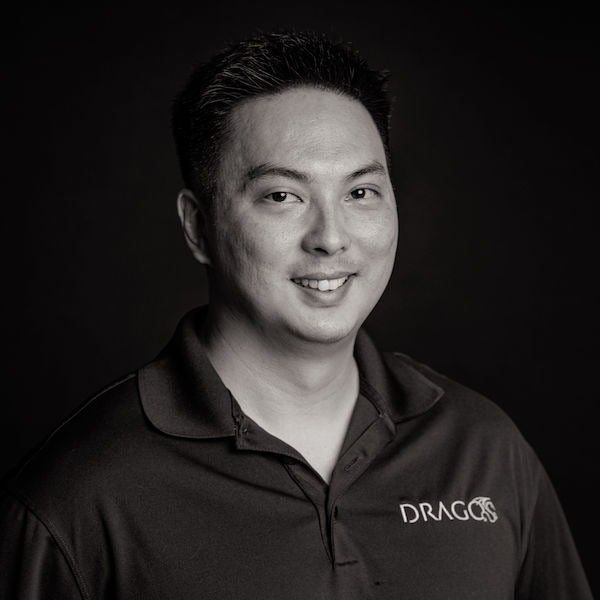 Certifications
Offensive Security Certified Professional (OSCP)
Certified Information Systems Security Professional (CISSP)
GIAC Industrial Cyber Security Professional (GICSP)
GIAC Certified Incident Handler (GCIH)
Christopher Nourrie is a Senior Penetration Tester for Dragos Inc. Professional Services. Chris utilizes his skills and experience in his red-team approach to showcase the methodology and mindset of advance adversary actors to educate  the security community and safeguard information systems and assets. His goal is to increase the overall security posture of organizations by bringing awareness and solutions to conventional and unconventional threat vectors exploited by the most cutting-edge red team tactics and techniques.
He began his career as an Exploitation Analyst working under U.S. Cyber Command supporting offensive operations. His experience includes opensource intelligence, network reconnaissance and enumeration, vulnerability assessments, and system exploitation. He has extensive knowledge in assessing Window, Unix and ICS/SCADA  environments for critical vulnerabilities and configurations.
Chris was a National Cryptologic School instructor at the NSA for the Advance Adversary Tactics course. He also teaches ethical hacking tactics and techniques at his local meetup group to promote cybersecurity awareness. Chris actively researches the latest TTPS utilized by advance threat actors targeting corporate and ICS environments and incorporates lessons learned into his tradecraft.
Formal Education
Bachelor of Science – Cybersecurity Management and Policy
Associate of Applied Science – Intelligence Studies and Technology
Graduate Certificate – Cyber Analysis
Want Christopher's frontline perspective for an upcoming event or news feature? Send your request to press@dragos.com