Rapid Response Retainer
Be prepared for cyber attacks in industrial environments with the Dragos Rapid Response Retainer. As the cornerstone of your ICS/OT cyber program, an ICS-specific incident response retainer ensures you can respond quickly and recover confidently.
OT-specific response plans are essential for industrial environments. With different devices and communication protocols, OT incident response is distinct from IT, with different attack tactics, techniques, and procedures (TTPs) used by threat groups that are specific to industrial technology.
Since the potential impact of a cyber attack can vary based on visibility, the ability to respond, and your organizational security posture, a dedicated ICS/OT incident response plan that accounts for your needs is crucial to quickly scope, investigate, and respond to incidents.
Explore the Benefits
Every retainer begins with an onboarding assessment in order to optimize your organizational maturity. Dragos Responders will make strategic and tactical recommendations to meet you exactly where you are in your OT cybersecurity journey, so you can prioritize what aligns most with your business needs.
For industrial control systems, business disruption due to a cybersecurity incident is about more than revenue and system uptime. Human and environmental safety are of utmost concern, and so is ensuring that mission critical infrastructure can provide the services that people depend on in their daily lives.
Take a proactive approach to bolster your security posture with experienced responders who have been on the front lines of ICS/OT cyber attacks globally. A Dragos Rapid Response Retainer ensures that you have support from an incident response team with experience in OT cybersecurity crisis management who are equipped to analyze, investigate, and respond to industrial cyber events.
Guaranteed Response Time with the Dragos Platform
Get peace of mind with the Dragos Platform. Our Platform provides continuous visibility to OT devices, profiles, traffic patterns, vulnerabilities, and threats. Sites with Platform installed benefit from a guaranteed incident response time that varies depending on the number of retainer hours purchased.
Request a Platform Demo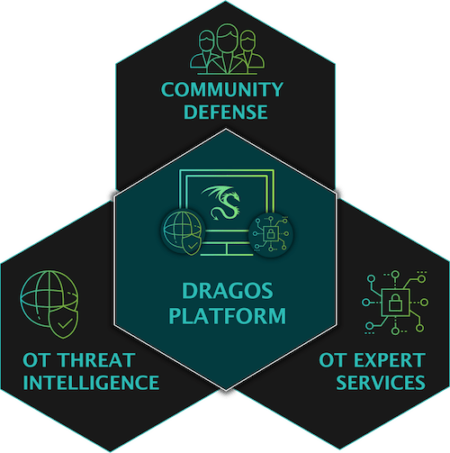 Flexible Retainer Hours
Resolve OT cybersecurity incidents quickly with a Rapid Response Retainer.
| Rapid Response Retainer | Tier 1 | Tier 2 | Tier 3 | Tier 4 |
| --- | --- | --- | --- | --- |
| Annual Retainer Hours | 100 | 150 | 250 | 400 |
| Reduced Burn Rate with Dragos Platform | .75x | .75x | .75x | .75x |
| SLA with Dragos Platform | 12hrs | 12hrs | 8hrs | 8hrs |
Want to see Dragos in Action?