Datasheet
Dragos Rapid Response Retainer Datasheet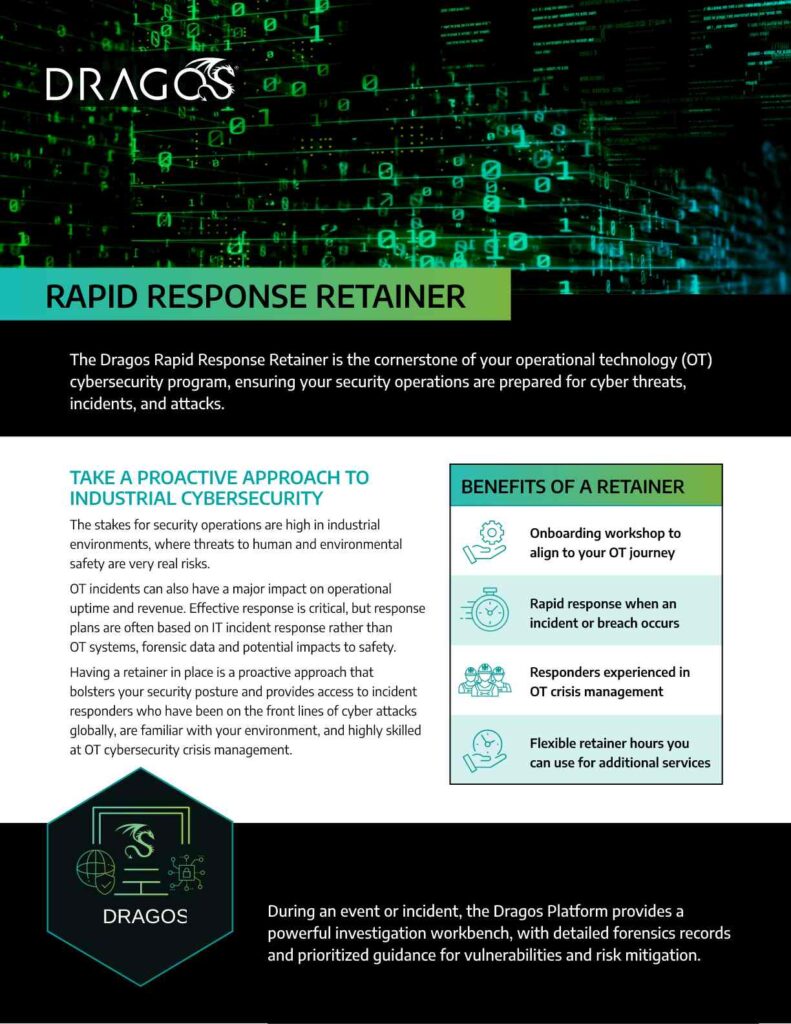 The Dragos Rapid Response Retainer is the cornerstone of your operational technology (OT)
cybersecurity program, ensuring your security operations are prepared for cyber threats,
incidents, and attacks.
Download Datasheet
Discover more resources.
Explore more resources to support you on your ICS cybersecurity journey.
Ready to put your insights into action?
Take the next steps and contact our team today.