Dragos CEO and co-founder Robert M. Lee recently co-presented at a Deloitte Dbrief webcast entitled The Internet of Things and cybersecurity: A secure-by-design approach, hosted by Sean Peasley, partner, and also featuring Piyush Pandey, managing director, from Deloitte & Touche LLP Cyber Risk Services practice. This webinar looked at how to better manage the risks created by Internet of Things (IoT) and Industrial IoT (IIoT) devices with a security-by-design approach.
The group discussed some of the risks associated with the new "cyber-everywhere" world of IoT / IIoT devices. As Rob noted during the webcast: "Where I see a lot of organizations struggle is in understanding system misconfiguration or not having the architecture they thought they did in order to make sure their manufacturing environment is reliable." And Sean commented that: "Organizations need to consider what can actually go wrong with what is really out there and look at those challenges as a priority."
Rob and Piyush went on to propose an approach to mitigate these risks by designing security in during development, and shared some guidelines and real-world experiences to help organizations that are building or using IoT / IIoT devices.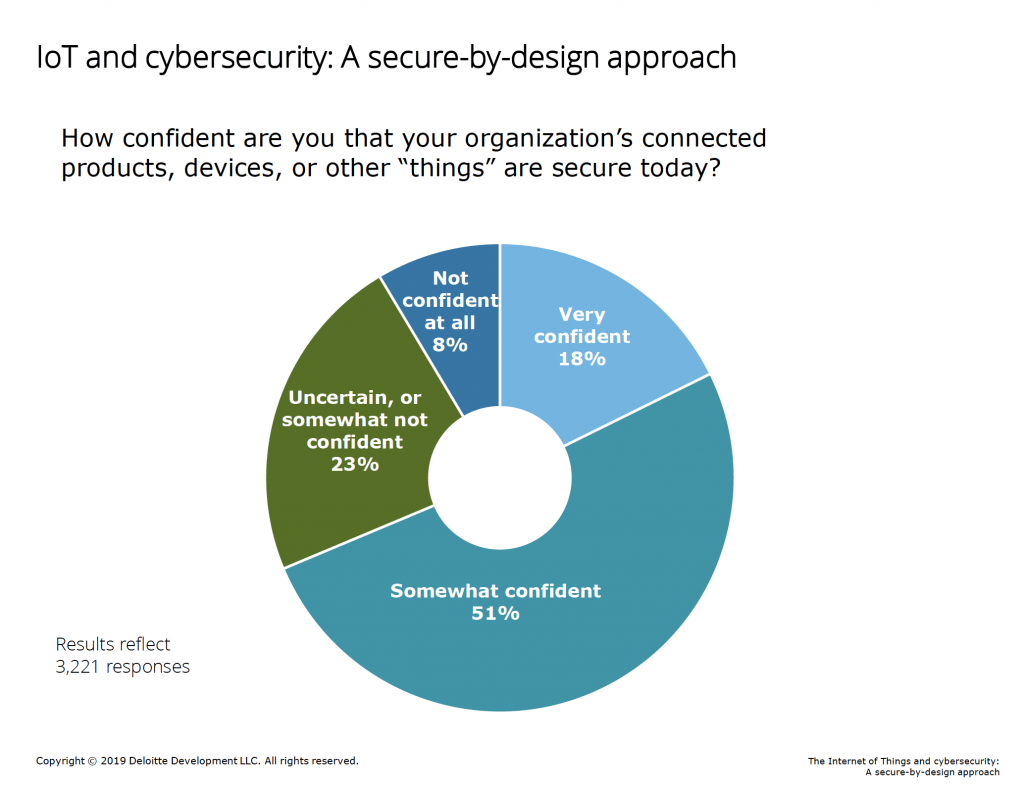 In addition, the 4,200 attendees from a wide variety of industries and positions were polled during the event on a number of related topics, including accountability, confidence and guidance. Unsurprisingly, respondents were not very confident in the security of their organizations' connected products, devices, or other "things."
Learn what your peers think about IOT and IIOT cybersecurity and security-by-design here. Alternatively, you can also download the Deloitte Dbrief infogram here.
Resources
Ready to put your insights into action?
Take the next steps and contact our team today.