Last week we hosted the 2nd annual Dragos Industrial Security Conference (DISC) at the newly expanded Dragos HQ in Hanover MD. DISC is a closed door event where over 100 attendees representing Dragos customers, partners and the asset owner/operator community came to observe 11 presentations from the Dragos team themed around ICS threats.
Due to the sensitive nature of the content, the presentation material will not be released publicly but some topics covered were the evolving threat landscape, distilling media and open source for intelligence reporting, best practices for defenders and real-world advice from experienced threat hunting, threat operations and threat intelligence teams. In the last session, Robert M. Lee wrapped things up by introducing an exciting new project sponsored by the Department of Energy called "Neighborhood Keeper" – a research and development effort to bring affordable threat detection technology and shared insights to smaller entities.
The day-long conference concluded with socializing and refreshments brewed on premise by the new Sogard Brewing Company.
Thank you to all of our guests who participated and made this the largest DISC yet! We look forward to seeing you at the next Dragos Industrial Security Conference on Tuesday November 5th 2019. For interest please register at https://www.dragos.com/disc/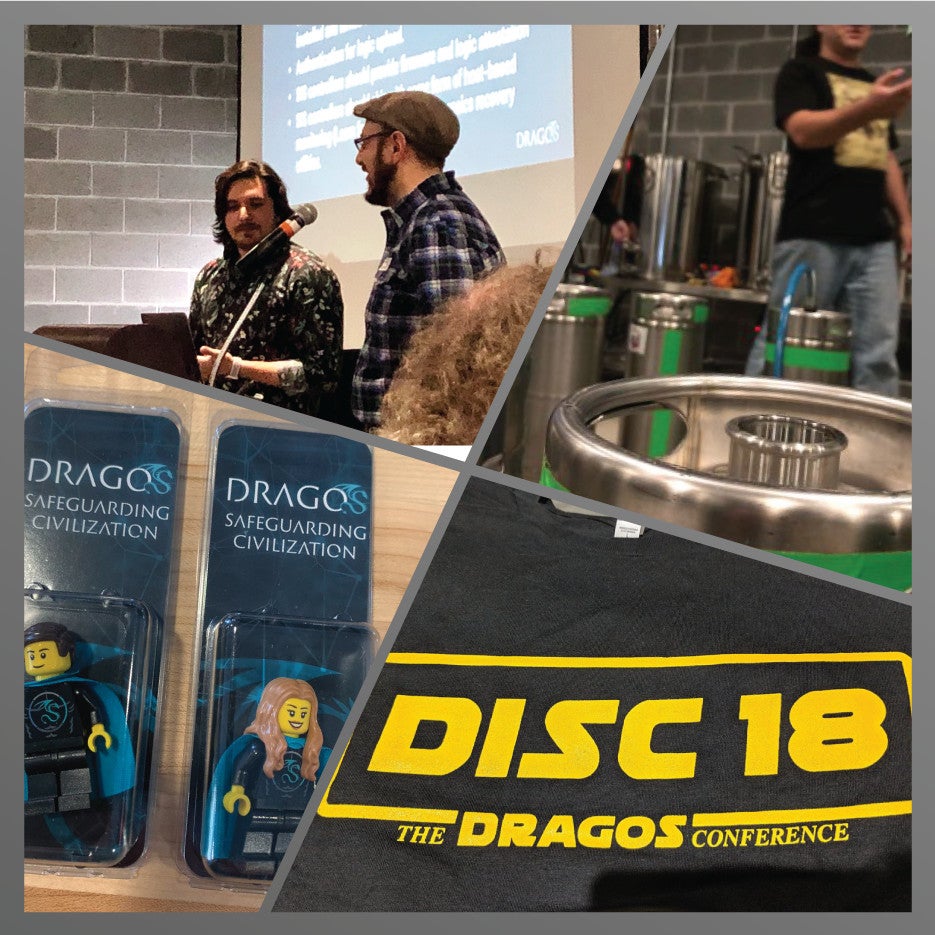 Ready to put your insights into action?
Take the next steps and contact our team today.