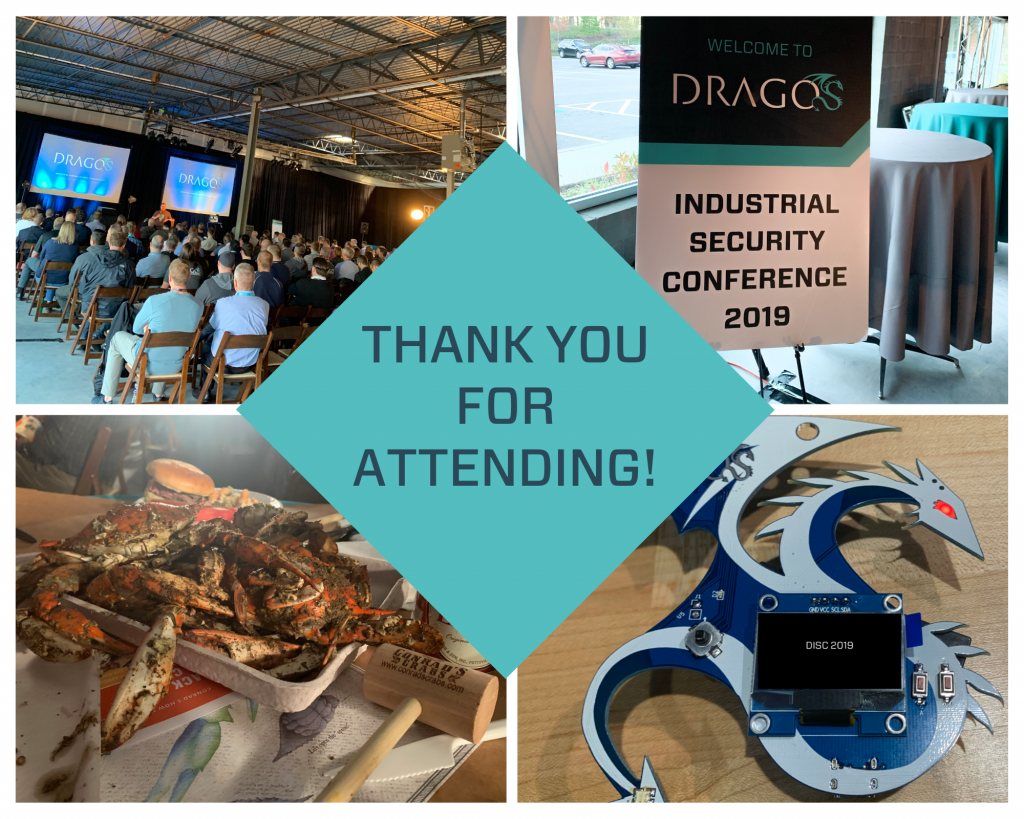 Last week, we hosted our third annual Dragos Industrial Security Conference (DISC). First, we would like to thank our customers, partners, and members of the ICS community who traveled from all over the world to attend and listen to the exciting projects our team is working on. Without you, none of this would be possible, and we're so fortunate to be a part of a community that cultivates and supports education and knowledge exchange.
This year was by far the best and largest DISC to date; with over 300 attendees, from multiple continents, it was truly humbling to see so many people travel to support us, learn from our team, and take that experience back to apply to their everyday ICS cybersecurity roles. Topics from our team ranged from the new developments from our ICS threat intelligence team, to deep dives into specific ICS-focused malware, to increasing your ICS cybersecurity return on investment, to first-hand incident response lessons learned from our analysts. Our goal with the information shared with attendees at DISC, first and foremost, is to provide value, actionable insights, and relevancy–but it's also to resonate with ICS professionals from any level, so that everyone who walks through our doors learns something they can apply to their specific roles and continue to improve and progress.
But the goal at DISC is also to have a little fun–and this year, we rolled out a special surprise for attendees: the robot bartender (thanks to the work of Austin Scott). Dubbed Sir-Mix-a-Bot, the robot bartender provided plenty of libations (and mocktails too!) to keep our audience hydrated throughout the day.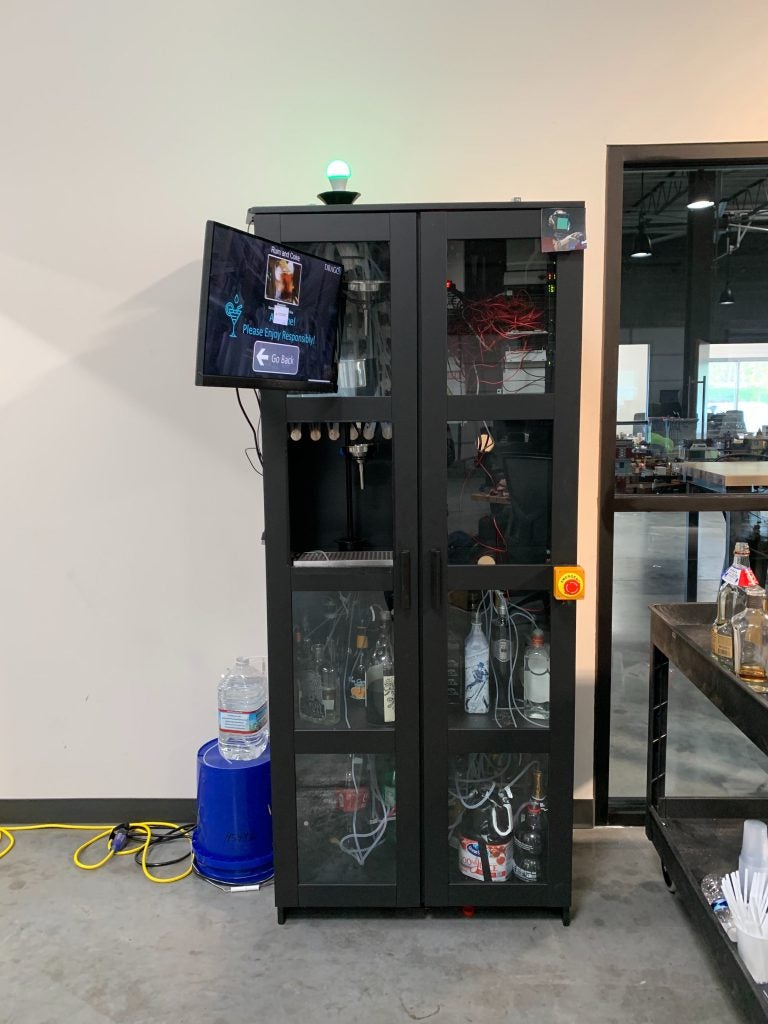 See it in action: https://www.dragos.com/wp-content/uploads/relocated/r/robot-bar-tender-gh97ik1wmp4_9Dgc.mp4
Last, but not least, we ended our day with a crab feast that proved to be the perfect setting for fun, casual conversations and networking with like-minded ICS security professionals, sharing observations and insights, and learning from those who are in the field every day protecting our most critical infrastructure.
All in all, DISC 2019 was a huge success–we had tons of fun, interacted with some of the best and brightest in the ICS industry, and showcased our most valuable asset: our amazing team of practitioners.
Thank you again to this wonderful community, and we look forward to seeing you at DISC 2020!
If you are interested in learning more about DISC or want to register your interest for DISC 2020, please go here: https://www.dragos.com/disc/
Ready to put your insights into action?
Take the next steps and contact our team today.