We draw the curtain on another year of our Dragos Industrial Security Conference (DISC), held just over a week ago on Saturday, November 5th. Our 6th annual DISC 2022 event again focused on sharing the latest industrial threat intelligence and best practices regarding industrial incident response and cyber readiness learned from Dragos's focused research and experiences on the front lines with customers. As the importance of ICS/OT cybersecurity continues to gain attention in today's geopolitical climate, DISC has become an important venue to help educate industrial asset owners and operators on the potential threats to their industrial environments.
We are proud to offer this free industrial-focused cybersecurity event to the ICS/OT community to ensure they have access to the latest information regarding industrial threats and have access to practical knowledge that will enable them to do their jobs better.
Our Largest DISC Event Yet!
DISC continues to gain momentum in the ICS cybersecurity community each year. For 2022, we saw a 170% increase in in-person attendees from last year, representing more than 200 industrial organizations from around the world and a variety of industries – such as electric, oil and gas, chemicals, food and beverage, pharmaceutical, manufacturing, mining and more.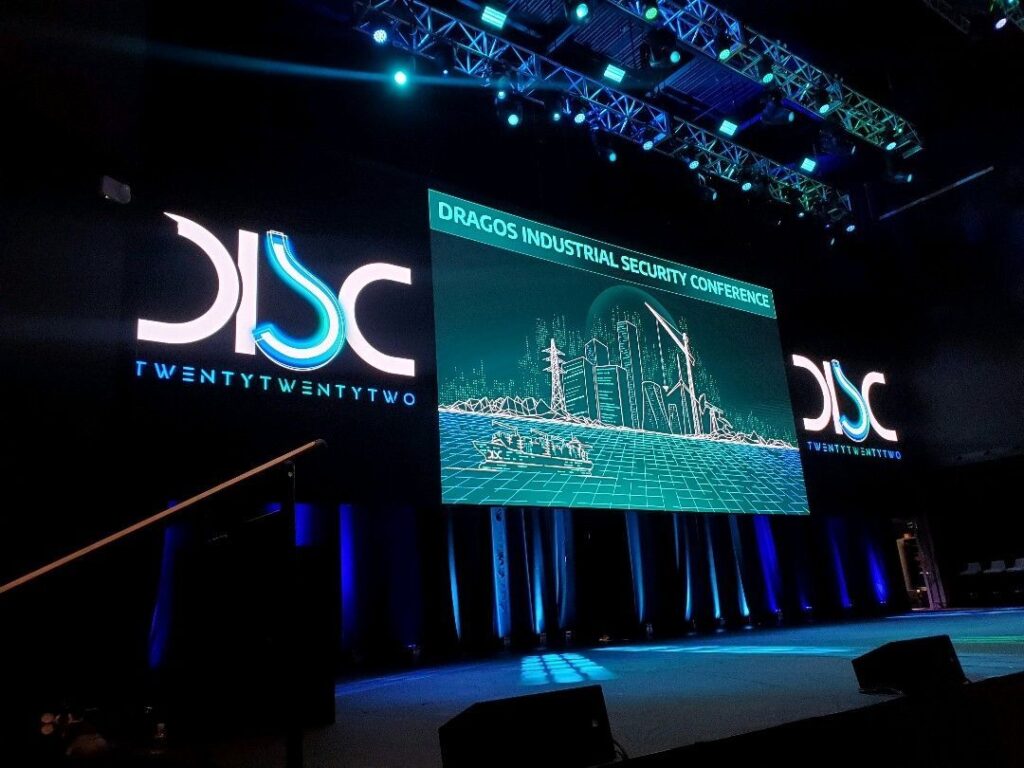 Dragos Capture the Flag (CTF) Winners Are…
At this year's DISC, we offered the 2nd annual Dragos Capture the Flag (CTF) event – more than 500 participants from 48 countries attended this two-day event that ran from Wednesday, November 2, to Friday, November 4. This year's CTF had 42 flags with 18,700 possible points – 9 teams were able to solve all flags. Stay tuned for a follow-on blog that will provide more details about this capture the flag event.
Here are the top 5 winners – and their times to completion. Congratulations!
Ukatemi – 8 hours (h), 55 minutes (m) [Hungary]
DragoslayerSG – 22h, 52m [Singapore]
OTóż to – 25h, 42m [Poland]
CyberSpider – 26h, 1m [USA]
H4ckiliner – 27h, 49m [Germany]
Serious Content, Serious Fun
While we pride ourselves on the caliber of industrial security content at DISC, we're also sure to build in fun. This year's theme was film noir, with a cyber flair. We gave our employees and attendees plenty of opportunity to put their best costume forward. Dragos CEO and Co-Founder Robert M. Lee didn't disappoint – coming in as a character from the Spider-Verse: Spiderman Noir for his opening remarks. Well done!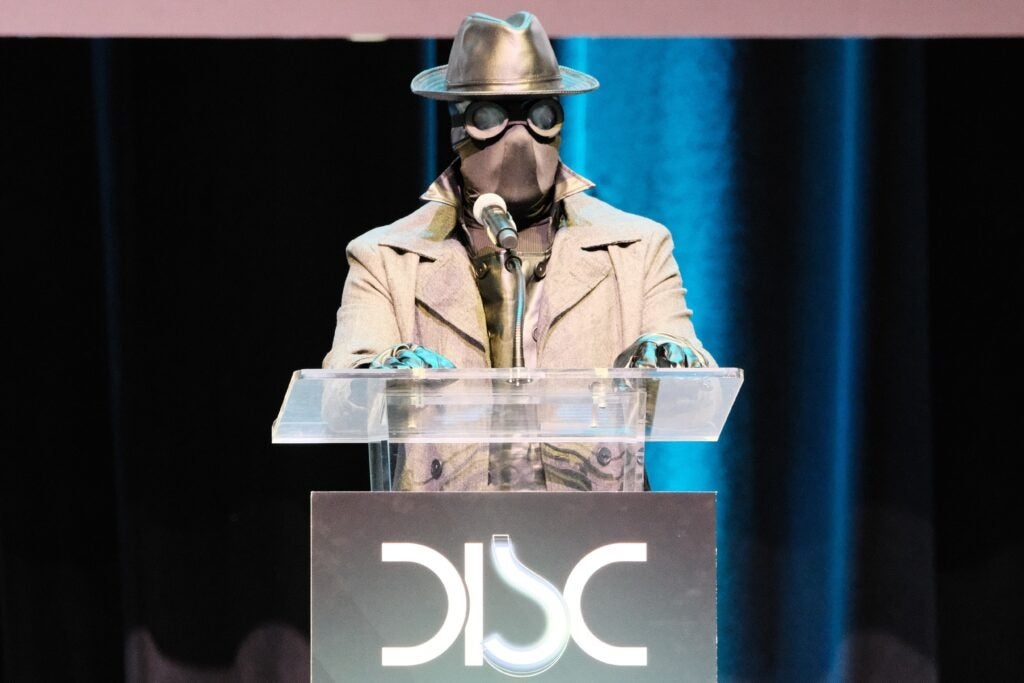 And, we partnered again with tymkrs to design and build another educational DISC badge – complementing our film noir theme. Dragos's VP of Business Development Matt Cowell has led this initiative to design interactive badges for our annual event – and they not only highlight a realistic industrial cyber event, they also are proving to be a collectible "work of art." Seriously.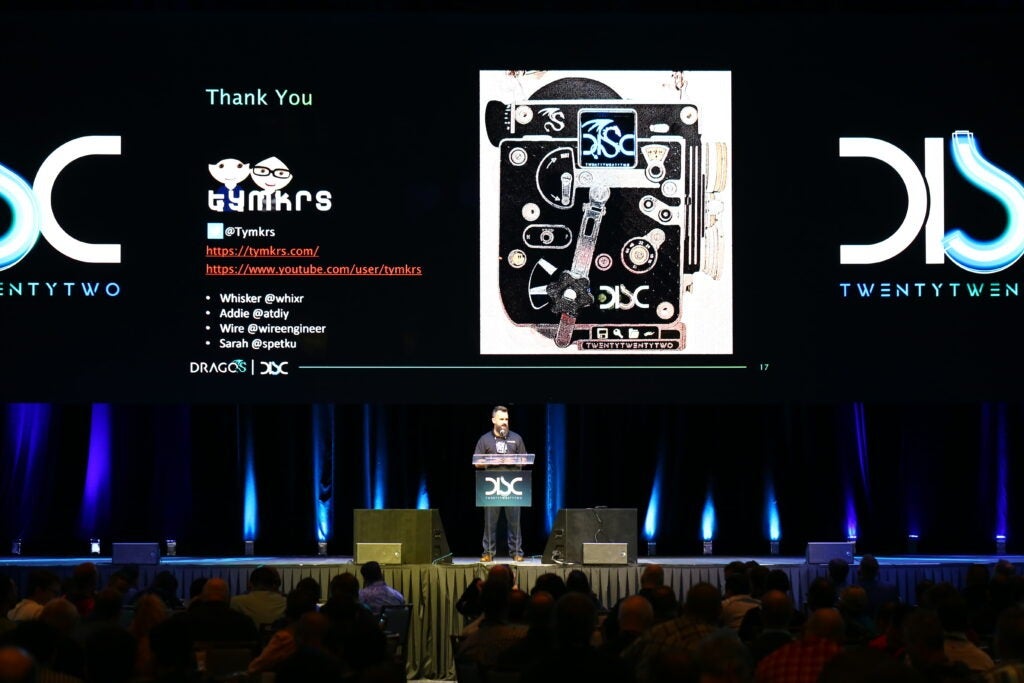 Don't Miss Out – Register Your Interest for Next Year!
It's never too early to register your interest for next year's DISC Event. Get on our list now, and we'll be sure to send you information once we know more about our plans for DISC 2023.
Ready to put your insights into action?
Take the next steps and contact our team today.