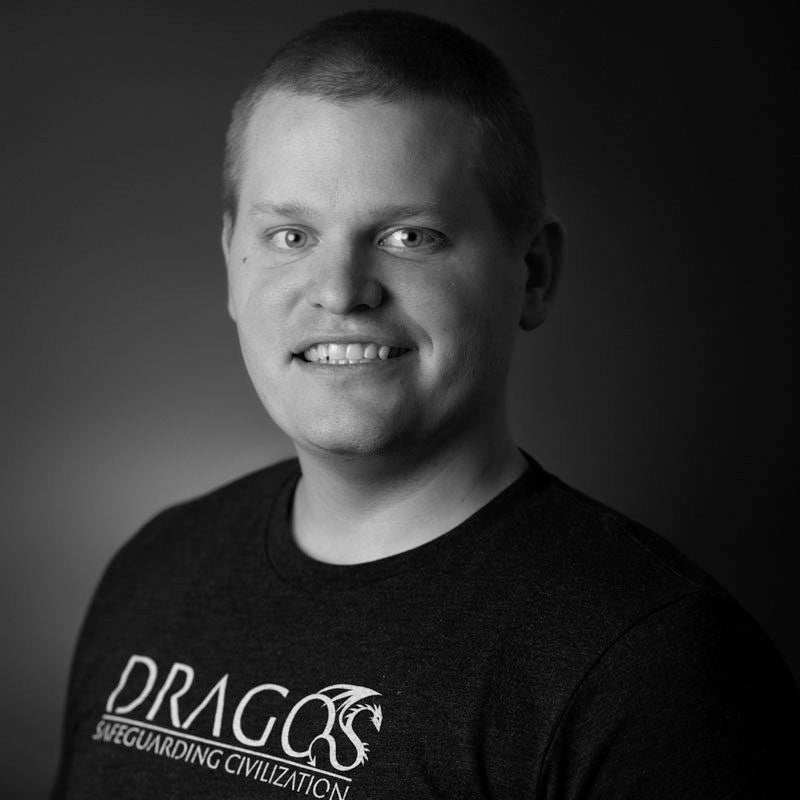 Jonathan Larson is a software developer at Dragos focused on integration with outside systems. He enjoys tackling new problems every day, combining his background in both software development and securing complex systems. He holds the CISSP, C|EH, and Security+ certifications and has participated in multiple cyber exercises on both the Blue and Red teams.
He began his programming career at the Minnesota Department of Corrections, where he worked ingesting data into the Statewide Supervision System, a data aggregation and sharing system. He then worked as a contractor for the Defense Technology Security Administration, where he worked on developing USXPORTS, a system in the Export Control License adjudication space. As an Army Reservist, he deployed to Afghanistan in 2012, where he conducted computer network defense assessments, remediation, and insider threat detection. He returned to DTSA, where he developed more search-focused applications and integrated other agencies' systems as part of Export Control Reform. He mobilized to Army Cyber Command in 2017, where he conducted cyber operations.
In his free time, he enjoys spending time with his family and finding new experiences for his young twin boys, like taking them to a monster truck show.
Want Jonathan's frontline perspective for an upcoming event or news feature? Send your request to press@dragos.com
Want to work with us?
If you're ready to protect your ICS assets with the world's most robust cybersecurity platform and other services, you've come to the right place.