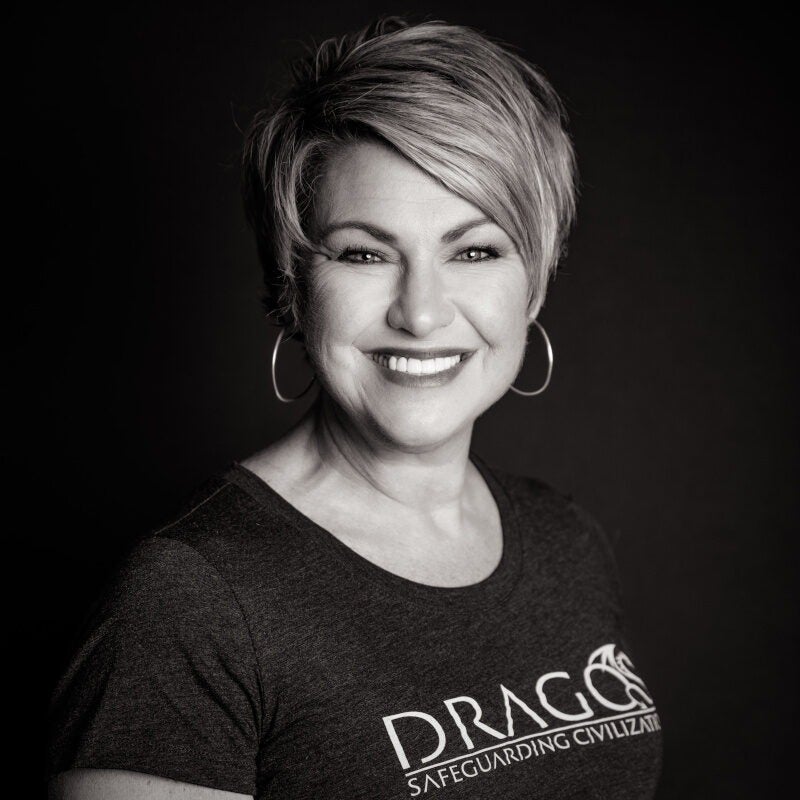 Jill Filipiak is the Executive administrator to Robert M. Lee, the Chief Executive Officer. She brings over 20 years of administrative experience to the cybersecurity table.
Jill is a Baltimore native, graduating from Towson University with a Bachelor of Arts in Mass Communication. While in college Jill worked for the high school outreach organization called Young Life as a Student Staff Member where she started noticing her gifts in administration. Soon after college Jill became the Executive Assistant to the CEO & CFO of publicly traded SafeNet, a virtual private network company. Jill saw SafeNet grow from 75 employees to over 1200 and supported 9 different CEOs over her 19 years until the Company was purchased by Gemalto.
Jill and her husband Flip own a hot dog cart called "Flip Dogs" and enjoy making a few bucks at lacrosse, football, and baseball tournaments while their children Molly and Jason are on the playing field.
Want Jill's frontline perspective for an upcoming event or news feature? Send your request to press@dragos.com
Want to work with us?
If you're ready to protect your ICS assets with the world's most robust cybersecurity platform and other services, you've come to the right place.