News
Why small cyberattacks on power systems more likely than a long-running blackout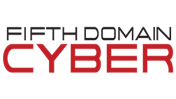 Attacks on American power systems are likely to be small and localized, according to a cybersecurity firm, casting doubt on the ability of a foreign power to take down broad swaths of U.S. electric systems at once.
Discover more resources.
Explore more resources to support you on your ICS cybersecurity journey.
View our next news article
Ready to put your insights into action?
Take the next steps and contact our team today.