Datasheet
The Dragos Platform Subscription Model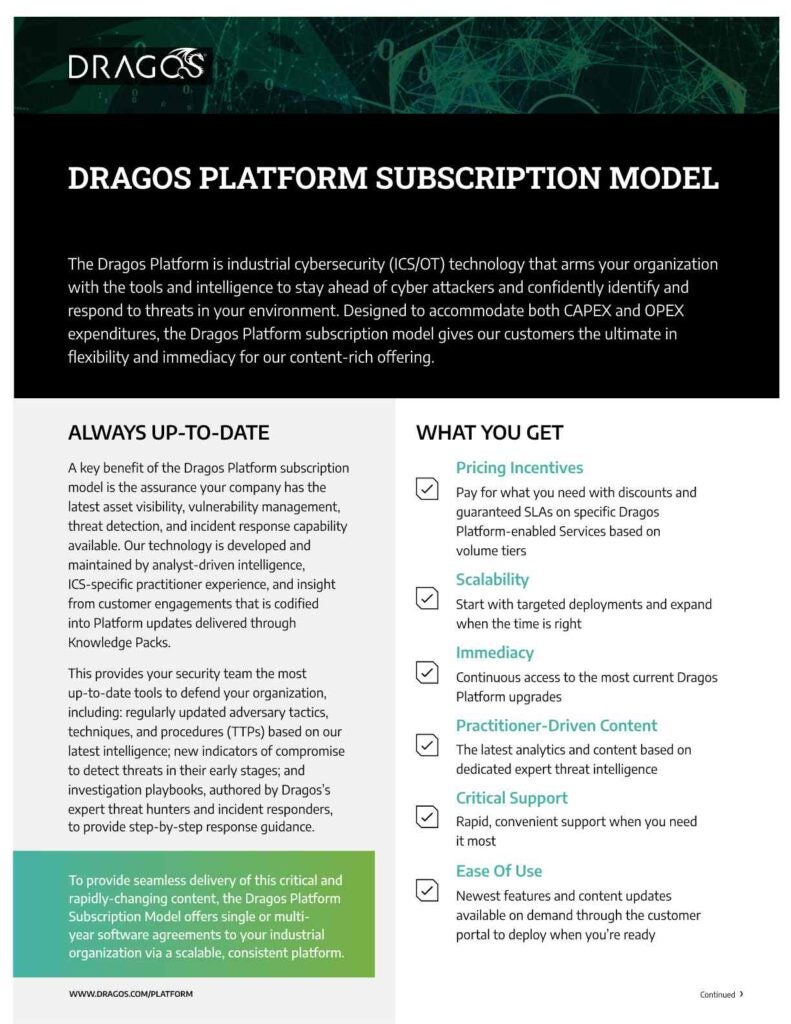 The Dragos Platform is industrial cybersecurity (ICS/OT) technology that arms your organization with the tools to stay ahead of cyber attackers and confidently identify and respond to threats in your environment. Designed to accommodate both CAPEX and OPEX
expenditures, the Dragos Platform subscription model gives our customers the ultimate in flexibility and immediacy for our content-rich offering.
Download Datasheet
Discover more resources.
Explore more resources to support you on your ICS cybersecurity journey.
Ready to put your insights into action?
Take the next steps and contact our team today.