Visualize, Detect, & Respond to
ICS/OT

Cybersecurity Threats

The Dragos Platform is the most trusted industrial control systems (ICS) cybersecurity technology–providing comprehensive visibility of your ICS/OT assets and the threats you face, with best-practice guidance to respond before a significant compromise.

REQUEST A DEMO
The Dragos Cybersecurity Platform​ Enables and Empowers Your Team
Built by practitioners for practitioners, the Dragos Platform ensures your cybersecurity team is armed with the most up-to-date defensive tools to combat industrial adversaries, codified by our experts on the front lines every day hunting, combatting, and responding to the world's most advanced ICS threats.
LEARN MORE
We realize that gaining a more detailed understanding of our network environment corresponds directly with our capacity to preempt cyber threats, rapidly targeting them before they have a chance to present a risk to the continuity of our business and operations. With the enhanced visibility and asset information technology in the Dragos Platform, combined with the ability to map threat detections using the MITRE ATT&CK for ICS Framework, we know we have what we need to stay ahead of adversaries.
Jason Nations
Director of Enterprise Security , Oklahoma Gas and Electric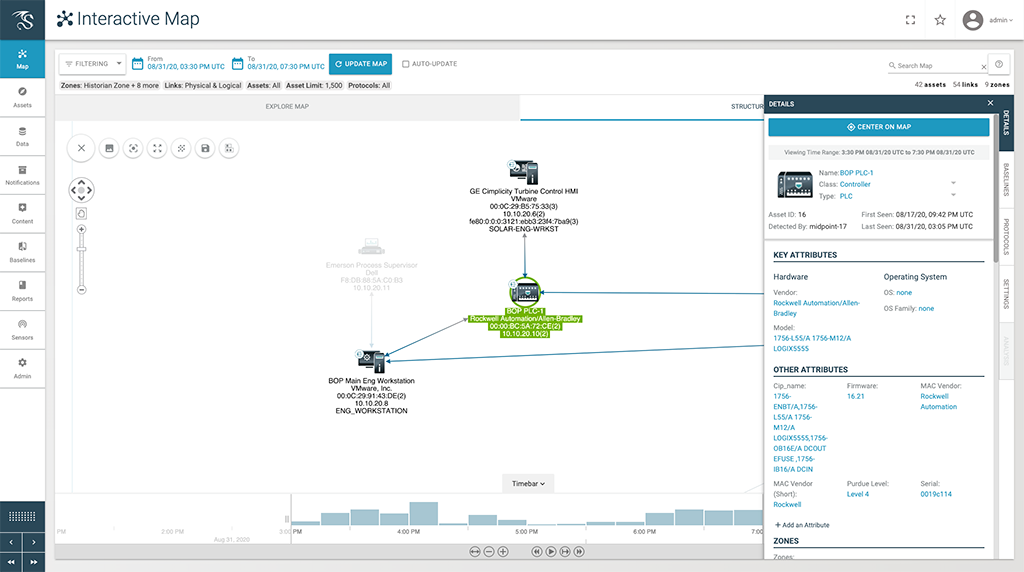 The industry's most in-depth ICS/OT asset visibility
The Dragos Platform analyzes multiple data sources including protocols, network traffic, data historians, host logs, asset characterizations, and anomalies to provide unmatched visibility of your ICS/OT environment.
The industry's most comprehensive ICS/OT vulnerability management
Dragos is the only ICS/OT cybersecurity company to provide corrected, enriched, prioritized guidance that allows customers to manage the full lifecycle of specific vulnerabilities in their environment, showing historical disposition – through continuous, automated collection and analysis.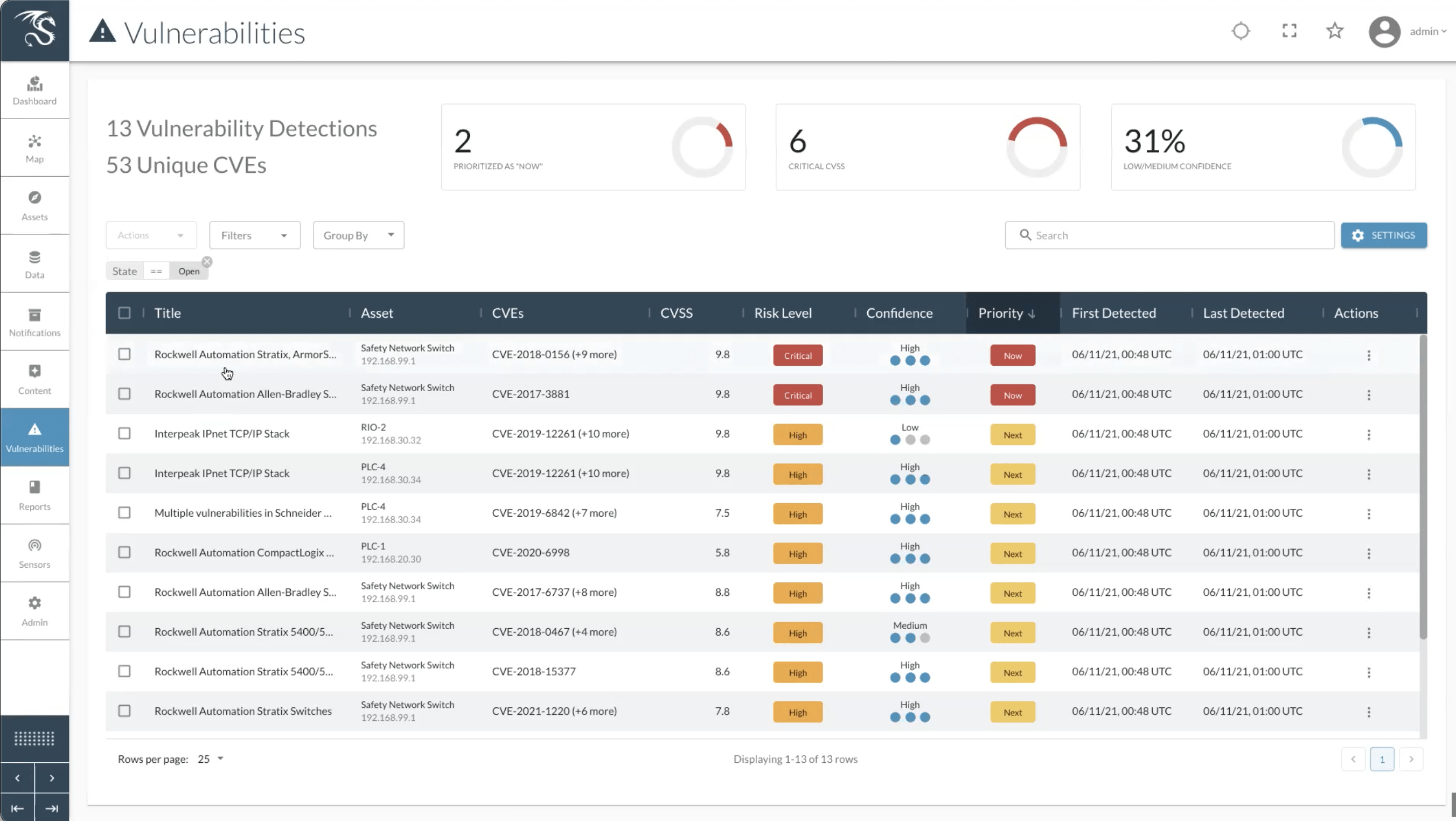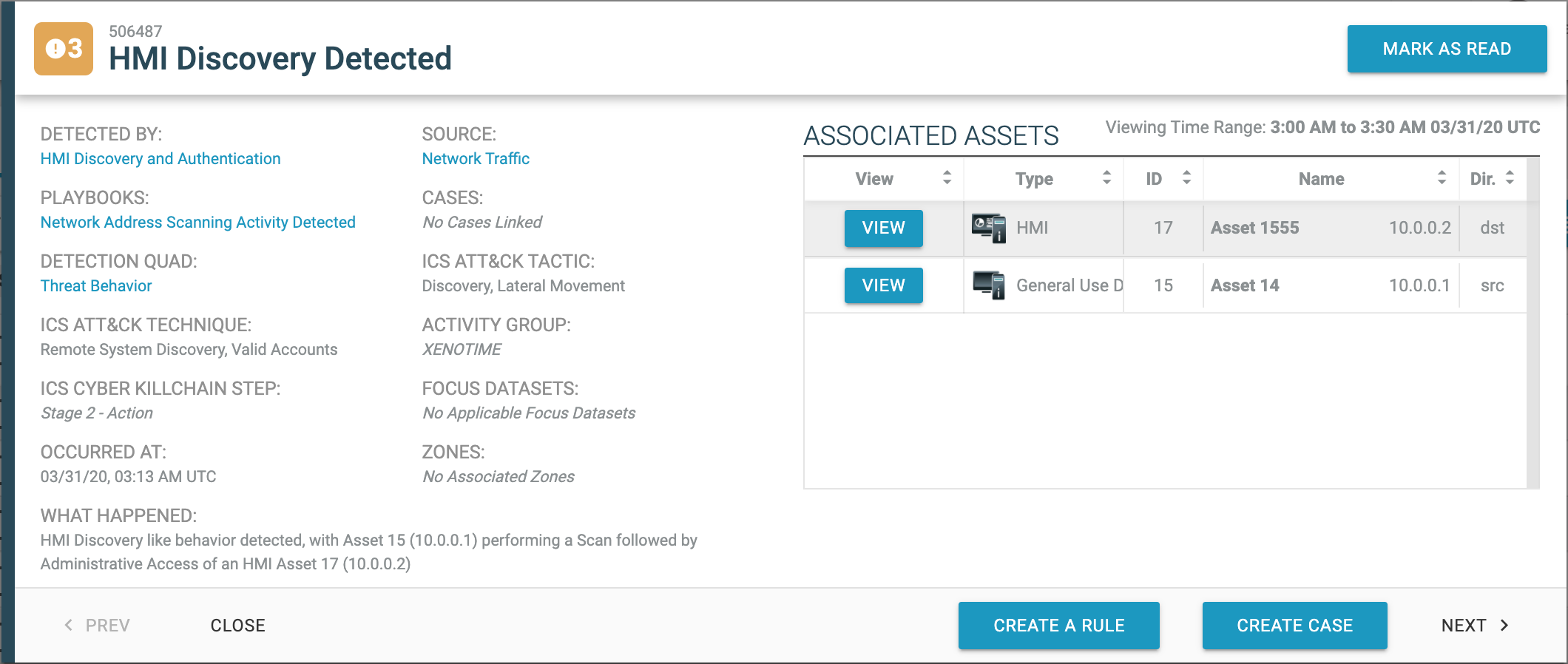 The industry's most accurate threat detection
The Dragos Platform rapidly pinpoints malicious behavior on your ICS/OT network, provides in-depth context of alerts, and reduces false positives for unparalleled threat detection.
The industry's most efficient ICS/OT investigation capabilities
The Dragos Platform provides expert-authored playbooks to guide your security team step-by-step throughout investigations, decreasing response time and improving the efficiency of your team's workflow.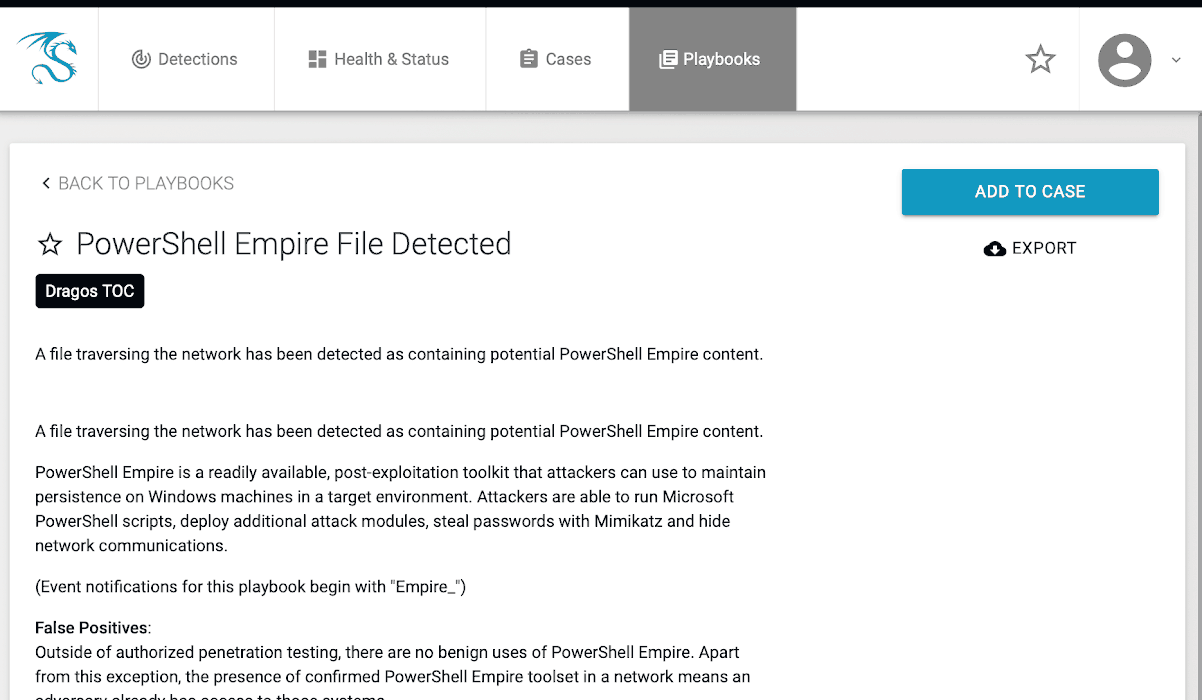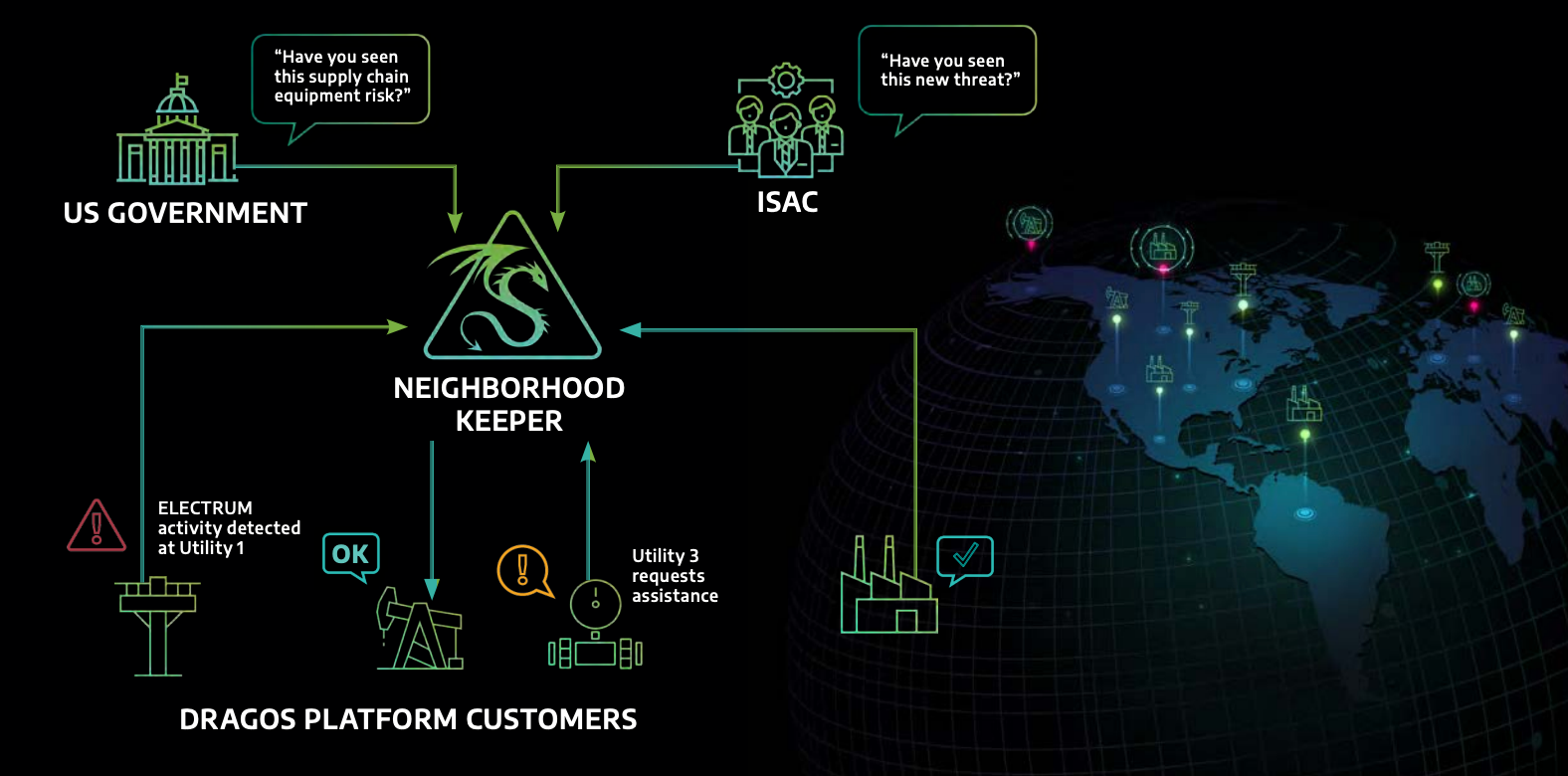 Collaborative asset identification, threat detection, and collective defense
Strengthen your cybersecurity posture by understanding real-world threats, shared at machine-speed across the industrial community.
The industry's most powerful combination of ICS/OT technology and team
Reinforce your ICS cybersecurity resources with practitioner-led asset identification and threat detection.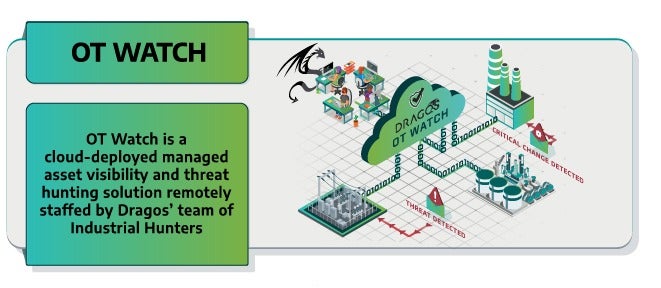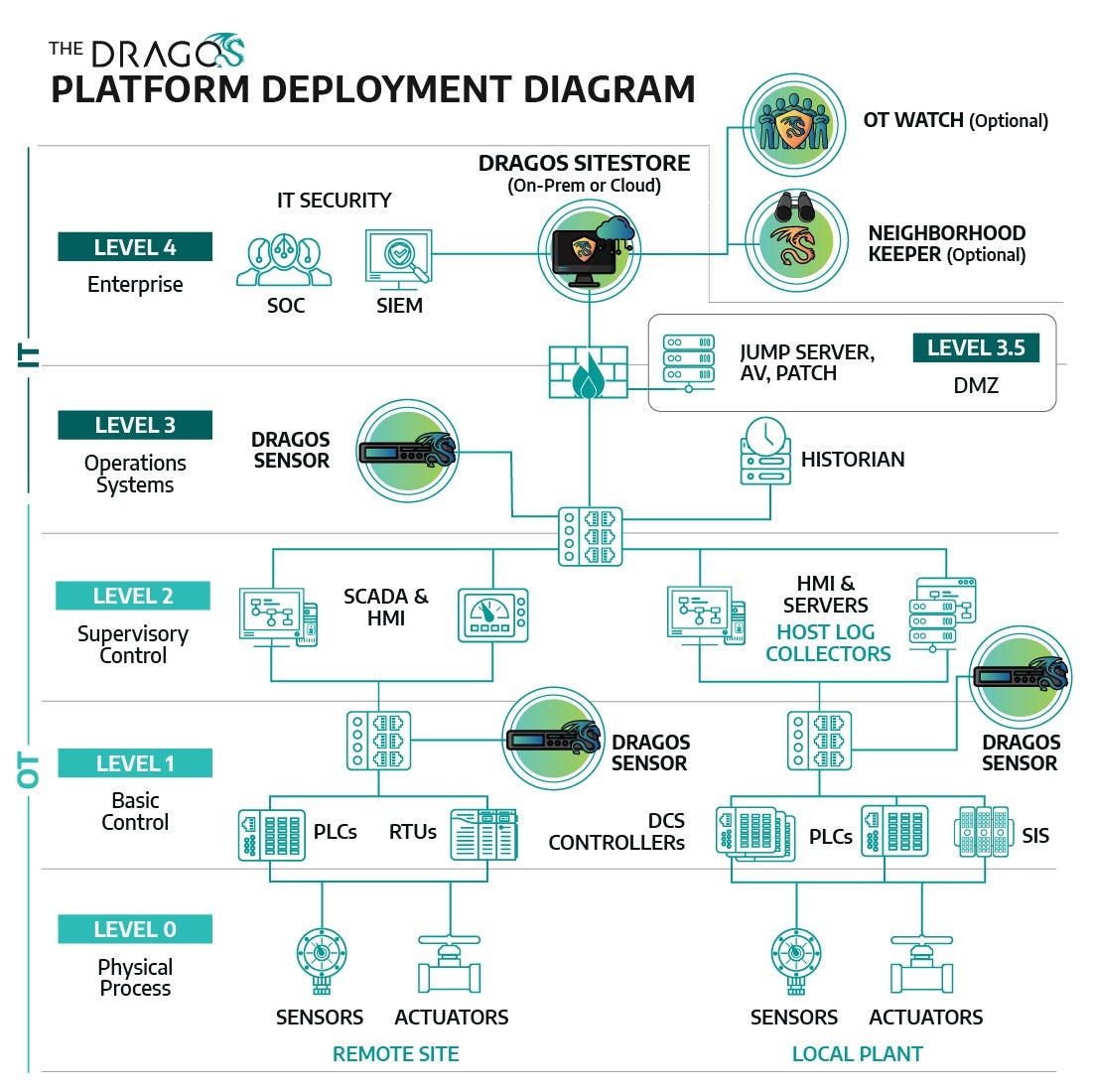 Virtual deployment with on-prem and cloud options
The Dragos Platform offers flexible, virtual deployment options for your unique ICS/OT environment
SEE DEPLOYMENT DIAGRAM
The Dragos Platform Difference
Dragos Deep Packet Inspection capabilities drill into protocols to understand ICS/OT asset behaviors and function codes, identify abuse, and detect potential threats.
Dragos Supported Protocols
Dragos Threat Detections are mapped to tactics and techniques in MITRE ATT&CK for ICS to provide deep context of threats to help reduce threat discovery time, false positives, and alert fatigue.
MITRE ATT&CK for ICS
Dragos Knowledge Packs, delivered monthly, contain the latest IOCs, signatures, analytics, and investigation playbooks to proactively defend your environment and respond to threats more efficiently.
DISCOVER KNOWLEDGE PACKS
See how the Dragos Platform protects industrial environments
See the Dragos Platform in Action
Take the next step to protect your ICS environment now with a free demo