Webinars
Real-World Implications of the MITRE ATT&CK Framework
Cybersecurity industry specialists from Splunk and Dragos show how you can leverage the MITRE ATT&CK knowledge base, a comprehensive matrix of attack behaviors based on real-world observations of adversaries categorized by tactics, techniques, and procedures (TTPs).
By the end of this on-demand webinar, you'll understand how to use these frameworks to strengthen your defensive security measures by learning:
What is the MITRE ATT&CK Framework?
How you can leverage the MITRE ATT&CK Framework to improve your Mean Time to Respond (MTTR) to cyber incidents.
Why integrating your tools can simplify your SOC workflow.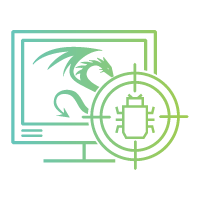 Report: MITRE Engenuity ATT&CK Evaluations
The MITRE Engenuity ATT&CK Evaluation for ICS focused on vendors' technical ability to address known adversary behavior based on real-world events. Get a high-level overview of the evaluations and how Dragos performed in this free guide.
Ready to put your insights into action?
Take the next steps and contact our team today.