Reports
A Guide to Understanding the 2021 MITRE Engenuity ATT&CK® Evaluations for ICS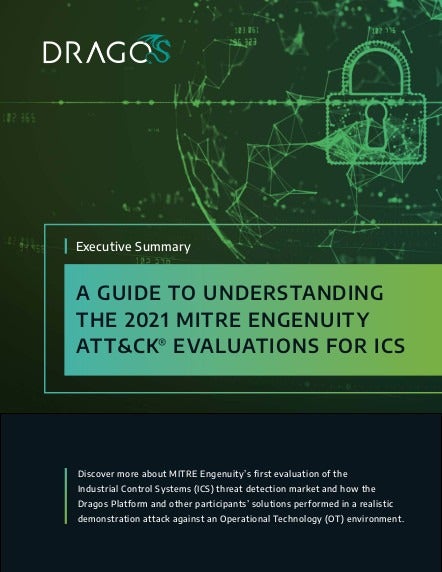 Discover more about MITRE Engenuity's first evaluation of the Industrial Control Systems (ICS) threat detection market and how the Dragos Platform and other participant solutions performed in a realistic demonstration attack against an Operational Technology (OT) environment.
This guide offers a high-level overview of the purpose of the ATT&CK Evaluations for ICS and the lessons learned from the evaluation results. You'll learn:
A history on how the MITRE ATT&CK for ICS framework was developed and how it works
A breakdown of the ATT&CK Evaluations for ICS scenario, including the emulated attack approach and the ICS environment
The ATT&CK Evals results and how Dragos performed
The benefits to the ICS cybersecurity community
Discover more resources.
Explore more resources to support you on your ICS cybersecurity journey.
Ready to put your insights into action?
Take the next steps and contact our team today.