Webinars
Protect Your ICS Environment from Ransomware with Risk Assessments
Ransomware has captured the attention of many due to its far-reaching impacts on industrial control systems (ICS). Once a problem that only affected IT infrastructure, ransomware that now targets ICS / OT can significantly impact or even shut-down control processing, logistics, distribution, and delivery of critical goods.
But, industrial asset owners and operators can stop ransomware before it becomes a problem. Learn how from Dr. Tom Winston, Director of Intelligence Content at Dragos, in this on-demand webinar where he shares insights on:
Ransomware trends and their impact on ICS
The emergence and disappearance of ransomware adversaries
A risk assessment metric to prevent ransomware
The role of classic math and complex systems theory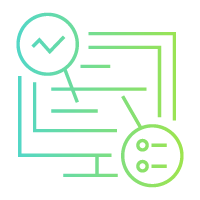 Assess the Risk in Your Environment
Analyze the complex systems in your OT/ICS environment with a methodology developed by Dragos in this free whitepaper.
Ready to put your insights into action?
Take the next steps and contact our team today.