News
Preview of Dragos Inc. & NaturEner at ARC Industry Forum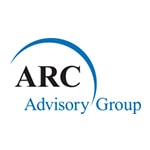 We have considerably expanded our cybersecurity program at the Forum this year, and as a preview ARC vice president and cybersecurity domain expert Sid Snitkin interviewed NaturEner's Marc DeNarie and Dragos Inc. founder and CEO Robert Lee. In this podcast, Marc shares some details of the case study he will present jointly with Rob at the ARC forum about his experience implementing a cybersecurity strategy with the Dragos solution at NaturEner.
Discover more resources.
Explore more resources to support you on your ICS cybersecurity journey.
View our next news article
Ready to put your insights into action?
Take the next steps and contact our team today.