Guide
An Executive's Guide to Industrial Cybersecurity: What You Need to Know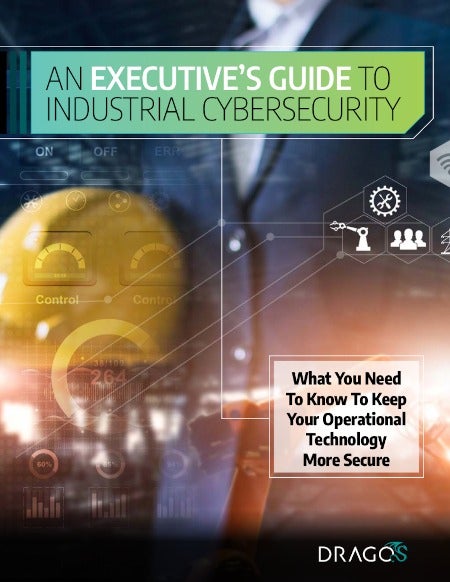 As enterprises invest heavily in digital transformation, industrial cybersecurity will increasingly serve as the critical enabler for safely and securely advancing business goals through technological innovation.
While advancing connectivity and digitalization of operational technology (OT) provides significant benefits, they can be diminished by heightened impacts from security incidents. OT working environments are very different than IT and are tied to the core function of the business, so interruptions from attacks threaten the availability, integrity, and safety of industrial infrastructure.
Download this executive guide to get up to speed on operational technology systems and how to better secure them. You'll learn:
How OT systems are key to running the business and how digital transformation and hyperconnectivity increase risk and exposure
Why OT cybersecurity is different from IT cybersecurity
How the OT threat landscape is growing rapidly and increasing in sophistication
Why remediating OT vulnerabilities requires a different approach than IT vulnerabilities
Next steps executives should take to assess and address the unique challenges of OT cybersecurity
Discover more resources.
Explore more resources to support you on your ICS cybersecurity journey.
Ready to put your insights into action?
Take the next steps and contact our team today.