Datasheet
Dragos Threat Hunting Datasheet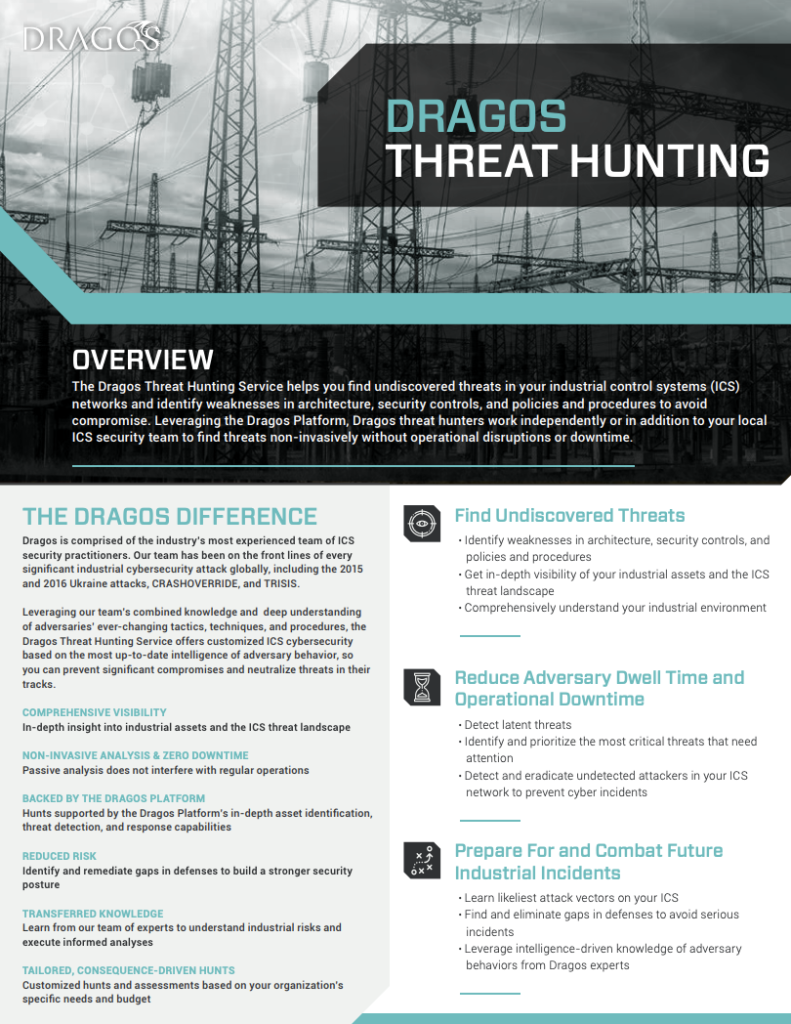 The Dragos Threat Hunting Service helps you find undiscovered threats in your industrial control systems (ICS) networks and identify weaknesses in architecture, security controls, and policies and procedures to avoid compromise. Leveraging the Dragos Platform, Dragos threat hunters work independently or in addition to your local ICS security team to find threats non-invasively without operational disruptions or downtime.
Download Datasheet
Discover more resources.
Explore more resources to support you on your ICS cybersecurity journey.
Ready to put your insights into action?
Take the next steps and contact our team today.