Datasheet
Dragos OT-CERT Membership Datasheet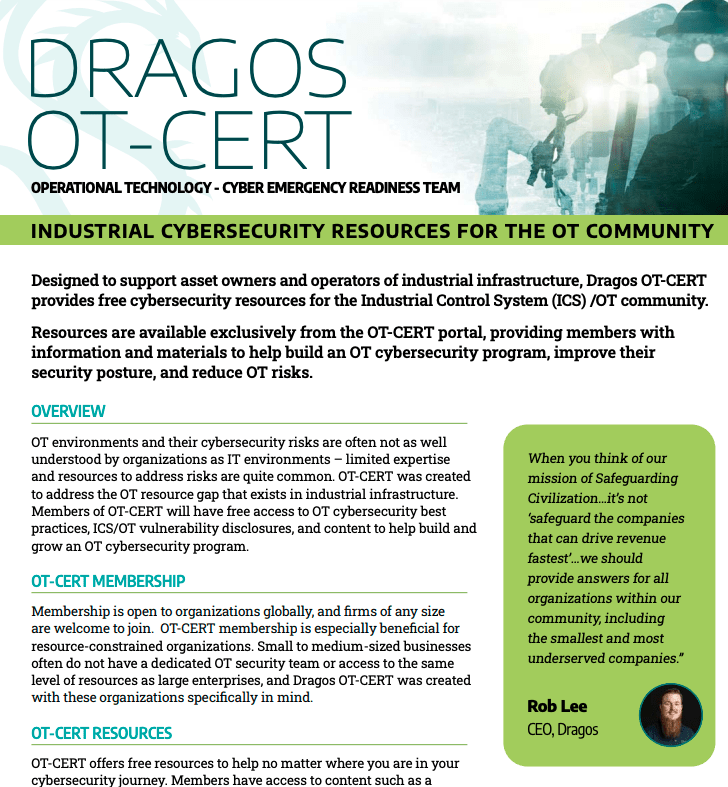 Designed to support asset owners and operators of industrial infrastructure, Dragos OT-CERT provides free cybersecurity resources for the Industrial Control System (ICS) /OT community.
Resources are available exclusively from the OT-CERT portal, providing members with information and materials to help build an OT cybersecurity program, improve their security posture, and reduce OT risks.
Download Datasheet
Discover more resources.
Explore more resources to support you on your ICS cybersecurity journey.
Ready to put your insights into action?
Take the next steps and contact our team today.