Industrial Cybersecurity Resources for the OT Community
OT-CERT is an Operational Technology – Cyber Emergency Readiness Team dedicated to addressing the OT resource gap that exists in industrial infrastructure. Designed to support asset owners and operators of industrial infrastructure, Dragos OT-CERT provides free cybersecurity resources for the Industrial Control System (ICS) /OT community.
Cybersecurity risks in OT environments continue to rise, and many organizations often struggle with the resources or expertise to address them, especially small to medium-sized businesses compared to large enterprises. OT-CERT was created with these organizations in mind.
In addition, Dragos coordinates with vendors on remediation and public disclosure of newly identified ICS/OT cybersecurity vulnerabilities discovered by Dragos's industry-leading Threat Intelligence team. Vulnerabilities are publicly disclosed through OT-CERT.

OT Cybersecurity Maturity Toolkit




ICS /OT Vulnerability Disclosures
Dragos has been a vocal advocate for the industrial community, and for years I've admired the passion and commitment the company puts into helping companies to secure critical infrastructure from around the world.

Dawn Cappelli
Director of OT-CERT , Dragos

Sign Up Today & Get Access
Register today for access to free resources to help you no matter where you are in your cybersecurity journey.
OT-CERT Partners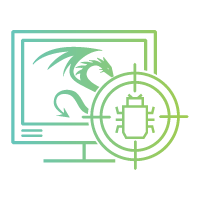 Control Loop: The OT Cybersecurity Podcast
Listen to "Control Loop," a podcast and newsletter covering operational technology (OT) and industrial control systems (ICS) security.
Experienced a Cyber Incident?
Take the next step to protect your ICS environment now. Our team of ICS experts have been on the front lines of significant industrial cybersecurity attacks globally. We offer rapid response and retainer services.