Webinars
CISO Customer Panel: Protecting Your OT Environment with Dragos
The pressures of digital transformation initiatives, along with increased government focus on critical infrastructure, have left cyber leaders spread thin. At the same time, new OT vulnerability advisories are up 2x this year making prioritization more important than ever before.
Hear directly from three CISOs about the challenges of protecting operational technologies and how they're addressing them. Michael Ball of Berkshire Hathaway Energy, James Sumpter of Boardwalk Pipelines, and Shon Gerber from INVISTA join Dragos's Troy Roberts (VP of Sales) to talk about:
The sharp rise in OT vulnerability advisories
Why so many advisories are inaccurate or incomplete
How to prevent remediated vulnerabilities from resurfacing
The Dragos Platform's unique approach to vulnerability management using severity scoring and prioritization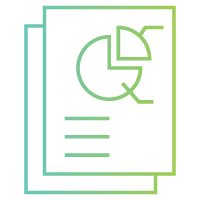 Free Whitepaper
Understand the challenges of OT vulnerability management and how to tackle them in this whitepaper from Dragos.
View the next on-demand webinar
Ready to put your insights into action?
Take the next steps and contact our team today.