Whitepaper
Understanding the Challenges of OT Vulnerability Management and How to Tackle Them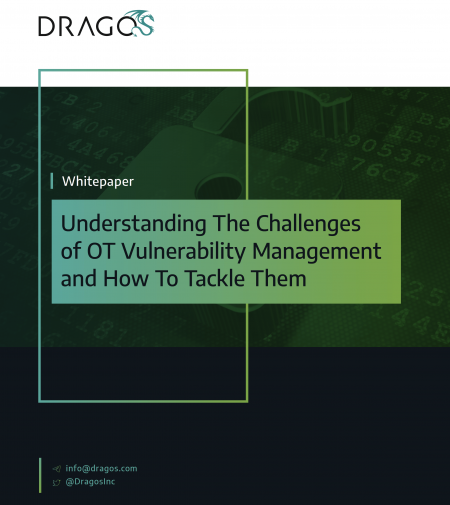 Industrial asset owners know that protecting the integrity of their systems is critical for maintaining operations, but the challenges around cybersecurity vulnerabilities make that job much harder. As environments become more connected, and attackers become more advanced, staying a step ahead has never been more important.
This whitepaper will help you understand some of the challenges of OT vulnerability management, with suggestions on how to approach with practical solutions and guidance. Take advantage of this complimentary download to learn more about:
Why vulnerability management is different in IT vs OT environments
How vulnerability assessment is just the first step towards proper management
Trends that Dragos is seeing across the industry
Practical recommendations based on Dragos's unique expertise to help you move from being vulnerable towards greater security
Discover more resources.
Explore more resources to support you on your ICS cybersecurity journey.
Ready to put your insights into action?
Take the next steps and contact our team today.