Webinars
Hiding in Plain Sight – The Asset Visibility Challenge
Asset owners in every industry share a common challenge of getting comprehensive visibility of the devices and systems across their networks. Join Dragos Principal Industrial Consultant Mike Hoffman and Senior Business Development Manager Josh Carlson for a straight-shooting explanation of why asset visibility is so fundamental yet so difficult without the right approach.
Watch the on-demand webinar now to learn:
Why inventories are such a pain in the asset – yet essential
What every OT operator wishes their IT counterparts knew
Why certain frameworks are useless without asset visibility
How to transform a challenge into a competitive advantage
Watch the second webinar in the asset visibility series, Solidifying Asset Visibility in Your Environment →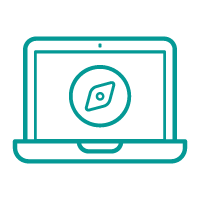 Free resources to improve asset visibility
Get a clearer picture of what is running in your industrial environment and make more informed decisions about how to secure it with free resources from the largest team dedicated to securing OT/ICS infrastructure.
View the next on-demand webinar
Ready to put your insights into action?
Take the next steps and contact our team today.