Dragos Platform Extension for IBM QRadar
Technology integration allows all notifications from the Dragos Platform to be sent to QRadar to enable security operations staff the necessary information to centralize potential detected threat activity.
DOWNLOAD SOLUTIONS BRIEF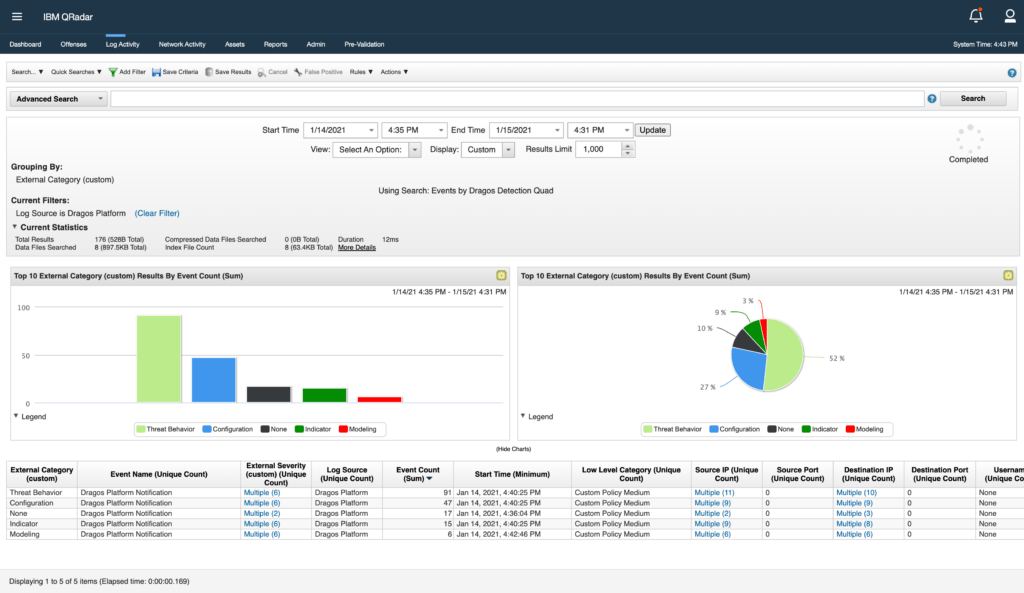 The QRadar integration with Dragos Platform receives data coming from the OT network and displays it in a way that the enterprise SOC analysts can use it to make informed decisions when evaluating potential OT threats. It decreases the gap between IT and OT visibility by collecting and visualizing data in a manner familiar with your enterprise SOC analysts. Event notifications are transferred via a SYSLOG using the Leef format. For more detail refer to the Dragos User Guide for QRadar.
IBM QRadar customers can download the Dragos Platform Extension for QRadar from the IBM App Exchange