Comprehensive Cybersecurity for IT and OT Networks
Dragos and CrowdStrike have partnered together to provide industrial organizations with a holistic cybersecurity offering that covers both IT and OT environments with industry leading technology, IT and OT threat intelligence, and proactive and incident response services.
Download Partner Brief

This partnership provides a combination of endpoint and network level detection technologies and provides customers with in-depth insights to enhance cybersecurity across both information technology (IT) and operational technology (OT) networks.
With the Dragos and Crowdstrike partnership, you can:
Enrich OT asset visibility and threat detection with CrowdStrike Falcon® Insight XDR endpoint detection and response (EDR) asset information and detections integrated with the Dragos Platform
Coordinate Security Operations Center (SOC) investigation and response actions with integrated technologies of the Dragos Platform and CrowdStrike Falcon® Discover for IoT
Utilize an early warning system of ICS threat activity in IT networks, leveraging exclusive Dragos ICS threat intelligence indicators of compromise
Evaluate your OT security posture as part of the CrowdStrike services catalog, with a Dragos ICS/OT Architecture Review
Dragos ICS/OT Threat Detection app for CrowdStrike
The Dragos ICS/OT Threat Detection app enhances CrowdStrike Falcon detection capabilities, allowing users to import the complete Dragos ICS IOC repository. Click below to better protect your ICS environment with Dragos and CrowdStrike.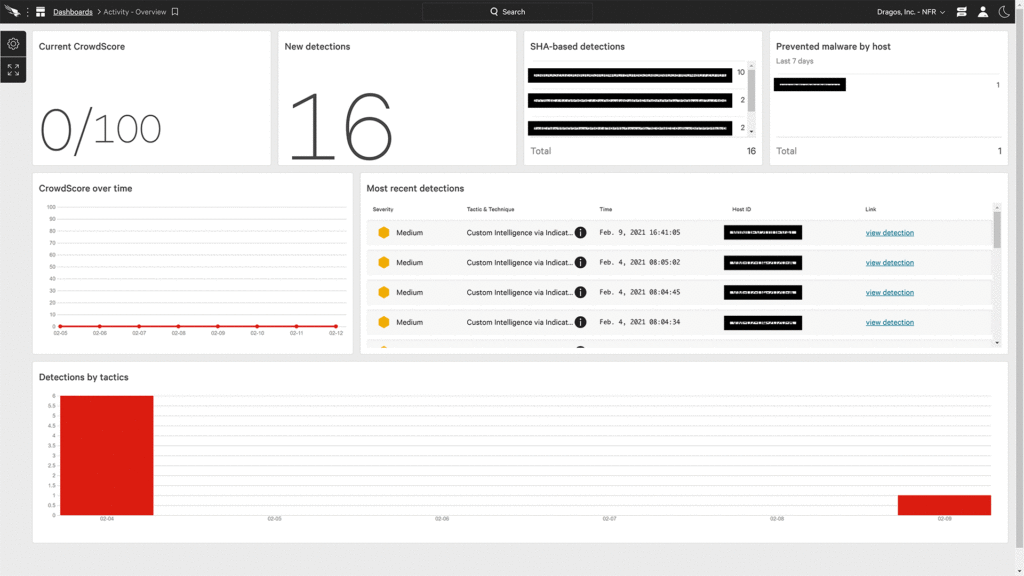 Learn how to better protect your ICS environment with Dragos and CrowdStrike.