Secure and Manage Cyber Risk in Industrial Control Systems (ICS)
Dragos and Cisco are working together to provide increased asset visibility, improved threat detection and prevention with actionable response. This integration helps customers evaluate and make better informed decisions when applying segmentation and preventative controls.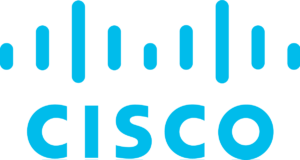 The Cisco Adaptive Security Appliance (ASA) firewall and the Dragos Platform integration provides defenders with a scalable cybersecurity solution that bridges IT and OT environments to better manage risk, empower audit and compliance, and accelerate digital transformation initiatives.
As a foundational complement to firewalls, the Dragos Platform, an Industrial Control System (ICS) cybersecurity technology, delivers unmatched visibility of ICS/OT assets and communications. It allows teams to rapidly pinpoint threats through intelligence-driven analytics to identify and prioritize vulnerabilities and provide best-practice playbooks to guide teams as they investigate and respond to threats before they cause significant impacts on an organization's operations, processes, or people.
With This Partnership, You Benefit From:
Improve OT asset visibility and inventory with the Dragos Platform for better Cisco ASA firewall deployments.
Enhance IT/OT network north-south boundaries and microsegment OT networks to prevent unauthorized east-west communication.
Rapidly pinpoint malicious behavior on your ICS/ OT network, providing in-depth context of alerts and reducing false positives for unparalleled threat detection.
How the Dragos and Cisco Solution Works
See how industrial asset owners can take advantage of integration between the Dragos Platform and Cisco's ASA Firewalls.