Datasheet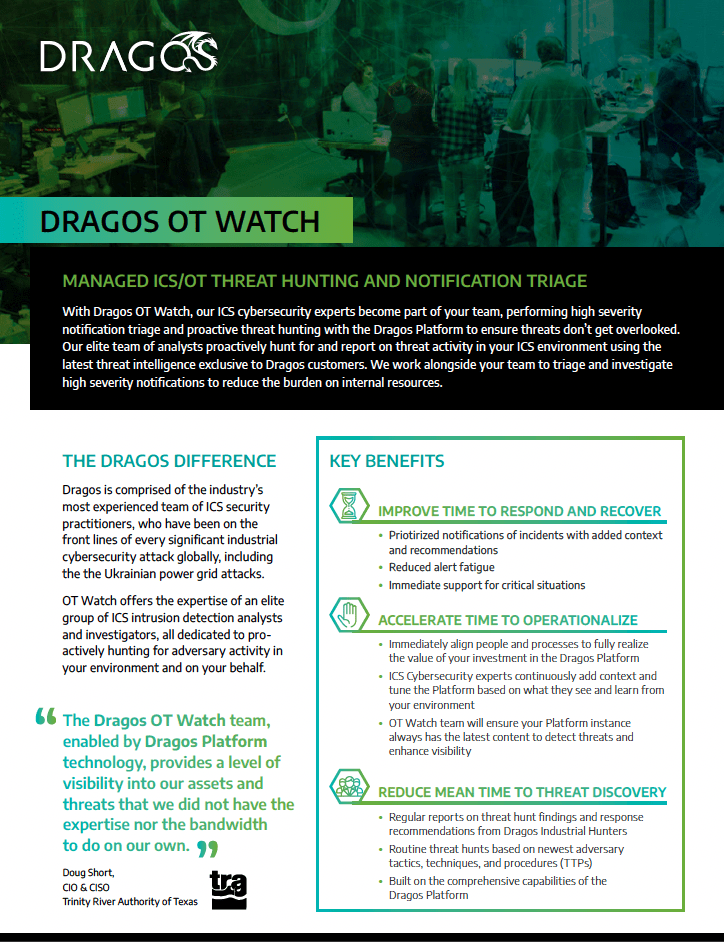 With Dragos OT Watch, our ICS cybersecurity experts become part of your team, performing high severity notification triage and proactive threat hunting with the Dragos Platform to ensure threats don't get overlooked. Our elite team of analysts proactively hunt for and report on threat activity in your ICS environment using the latest threat intelligence exclusive to Dragos customers. We work alongside your team to triage and investigate high severity notifications to reduce the burden on internal resources.
Download Datasheet
Discover more resources.
Explore more resources to support you on your ICS cybersecurity journey.
Ready to put your insights into action?
Take the next steps and contact our team today.