Datasheet
OT Monitoring Functional Considerations For Natural Gas Transmission Pipeline Operators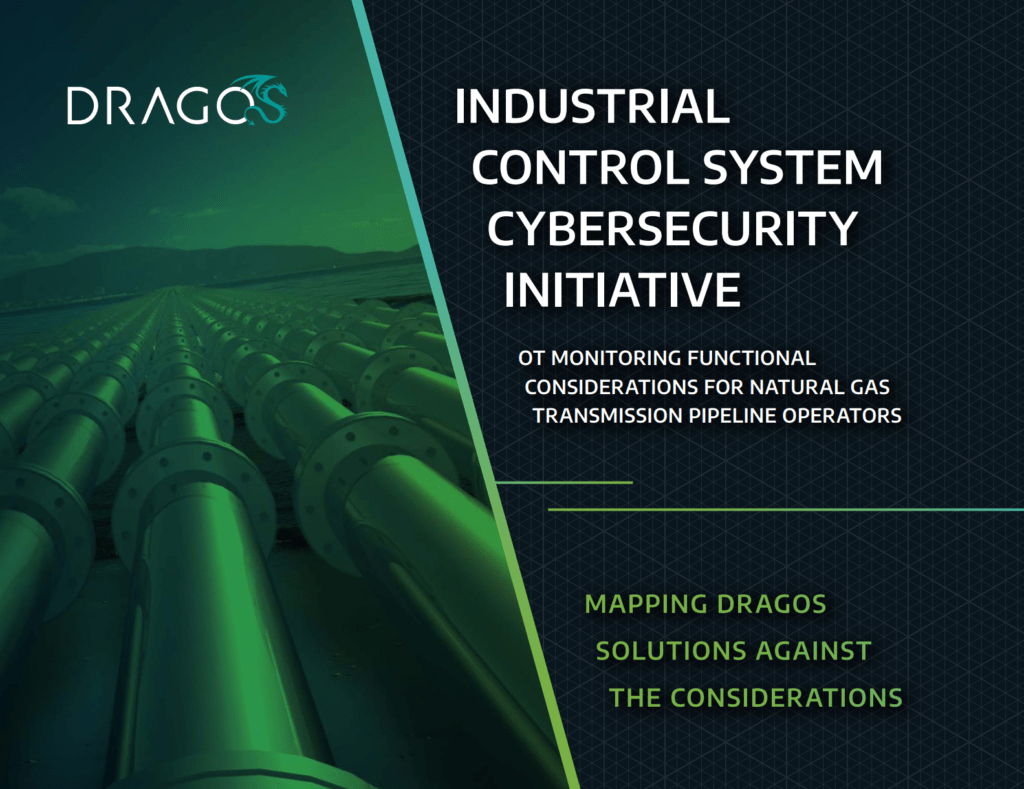 Cybersecurity leaders safeguarding natural gas pipelines must improve visibility into OT networks, effectively manage vulnerabilities, and leverage a collective defense approach to protect the connected critical supply chain. No matter where you are in your cybersecurity journey, Dragos provides comprehensive solutions so you can be ready for adversaries targeting industrial environments and evolving government recommendations.
Based on our understanding of the Functional Guide issued by the ONG SCC in October 2021, download this datasheet to see how the Dragos Platform with Neighborhood Keeper maps to specific ICS Cybersecurity Initiative considerations, including:
Data collection compatibility and sharing capability
Detection of access credential misuse, the #1 TTP used by threat actors targeting industrial environments in 2020 (Dragos Year in Review 2020)
Detection of unauthorized movement from the IT to the OT environment
Accounting for changes in the regulatory environment
Discover more resources.
Explore more resources to support you on your ICS cybersecurity journey.
Ready to put your insights into action?
Take the next steps and contact our team today.