Infographic
Neighborhood Keeper 2021 Infographic
Neighborhood Keeper is a collective defense and community-wide visibility solution that provides a more effective industrial cyber defense by sharing threat intelligence at machine-speed across industries and geographic regions. By participating, each organization's defensive capability is made stronger than what they can achieve on their own. Neighborhood Keeper is a free, opt-in, anonymized information sharing network available to all Dragos Platform customers.
Download this infographic to gain an understanding of how Dragos Platform customers learn of new, real-world threats, vulnerabilities, and supply chain issues by participating in Neighborhood Keeper.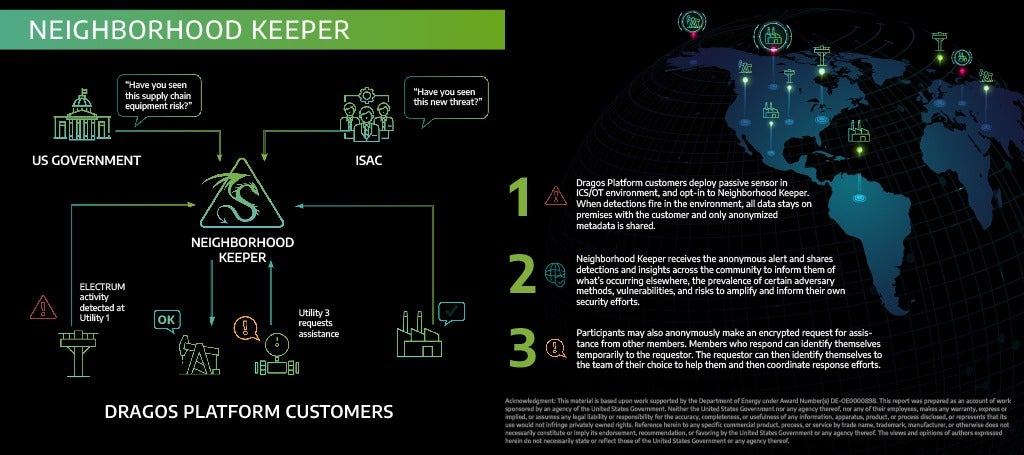 View our next infographic
Ready to put your insights into action?
Take the next steps and contact our team today.