Datasheet
Addendum: Mapping Dragos Solutions to the European Union's NIS2 Directive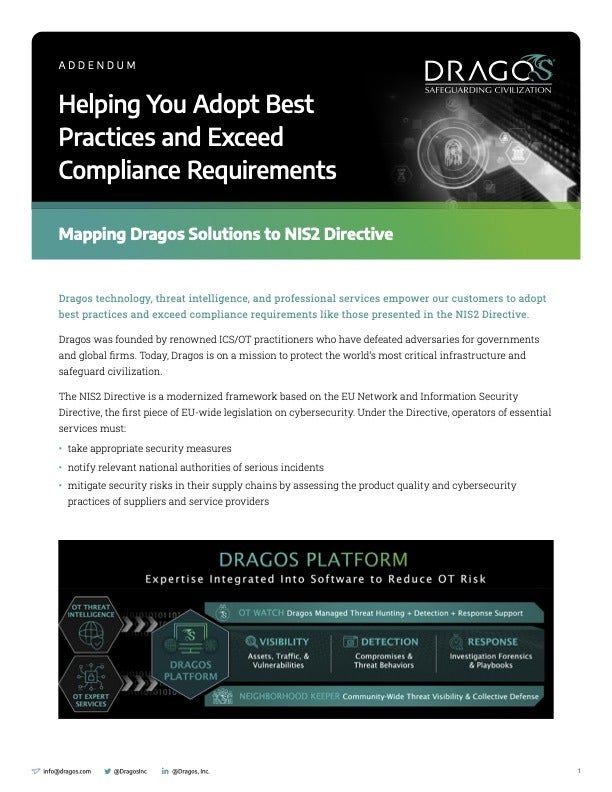 Download our solution brief for more information on how to adopt best practices and exceed compliance requirements of the European Union's NIS2 Directive, a modernized framework based on the EU Network and Information Security Directive. We detail how Dragos offerings map to specific NIS2 requirements.
Download Datasheet
Discover more resources.
Explore more resources to support you on your ICS cybersecurity journey.
Ready to put your insights into action?
Take the next steps and contact our team today.