Case Study
Leveraging Managed Threat Hunting to Solve ICS Cybersecurity Challenges in Water Utilities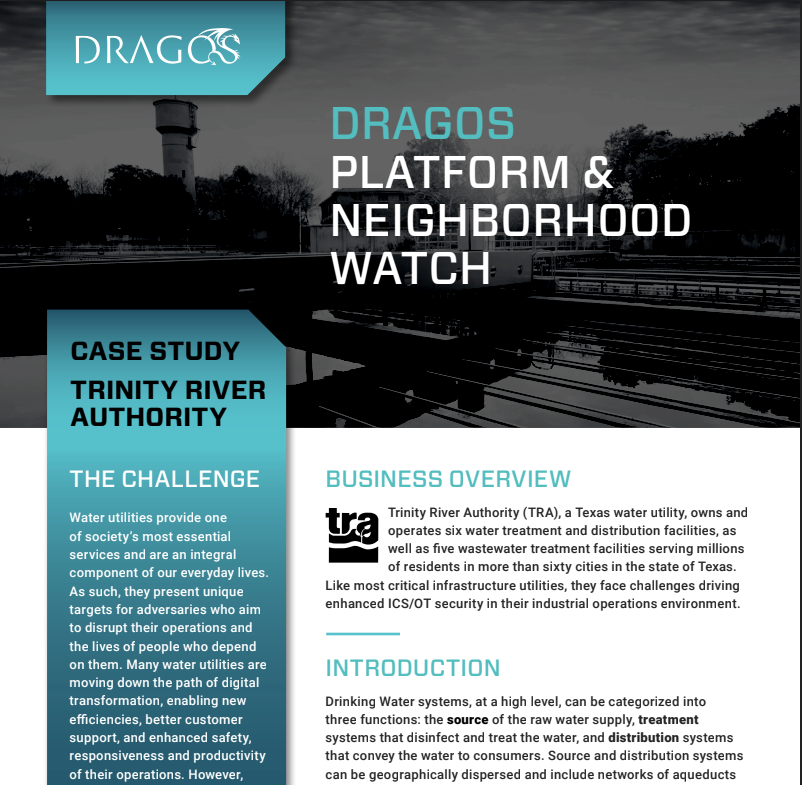 Trinity River Authority (TRA), a Texas water utility, owns and operates six water treatment and distribution facilities, as well as five wastewater treatment facilities serving millions of residents in more than sixty cities in the state of Texas. Like most critical infrastructure utilities, they face challenges driving enhanced ICS/OT security in their industrial operations environment.
Discover more resources.
Explore more resources to support you on your ICS cybersecurity journey.
Ready to put your insights into action?
Take the next steps and contact our team today.