News
Lapsus$ Gang Claims Okta Hack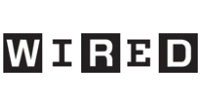 Lapsus$ leaking Microsoft source code would be bad enough. Breaching Okta could prove much, much worse.
Discover more resources.
Explore more resources to support you on your ICS cybersecurity journey.
View our next news article
DHS Announces New Cybersecurity Requirements for Surface Transportation Owners and Operators
03.17.22
Ready to put your insights into action?
Take the next steps and contact our team today.