Datasheet
Industrial Strength Cybersecurity for Electrical Substations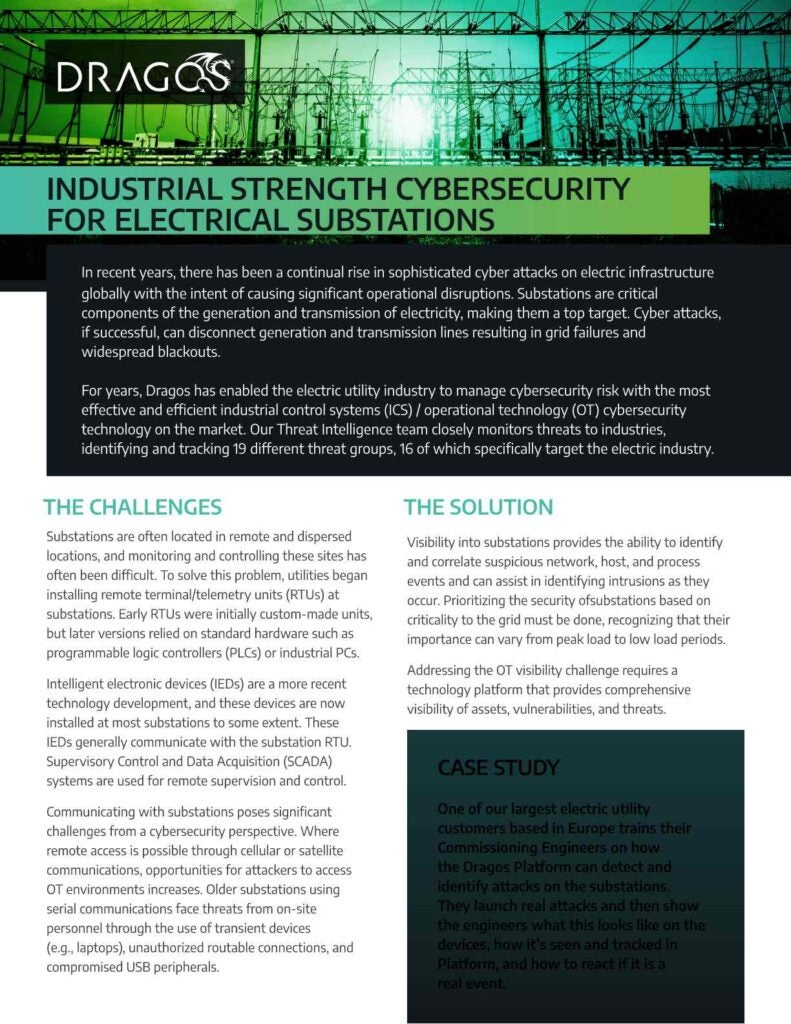 In recent years, there has been a continual rise in sophisticated cyber attacks on electric infrastructure globally with the intent of causing significant operational disruptions. Substations are critical components of the generation and transmission of electricity, making them a top target.
Cyber attacks, if successful, can disconnect generation and transmission lines resulting in grid failures and widespread blackouts. Learn how the Dragos Platform and Services can provide comprehensive visibility of substation assets, vulnerabilities, and threats.
Download Datasheet
Discover more resources.
Explore more resources to support you on your ICS cybersecurity journey.
Ready to put your insights into action?
Take the next steps and contact our team today.