Case Study
Implementing the Dragos Platform to Solve ICS Cybersecurity Challenges in the Electric Industry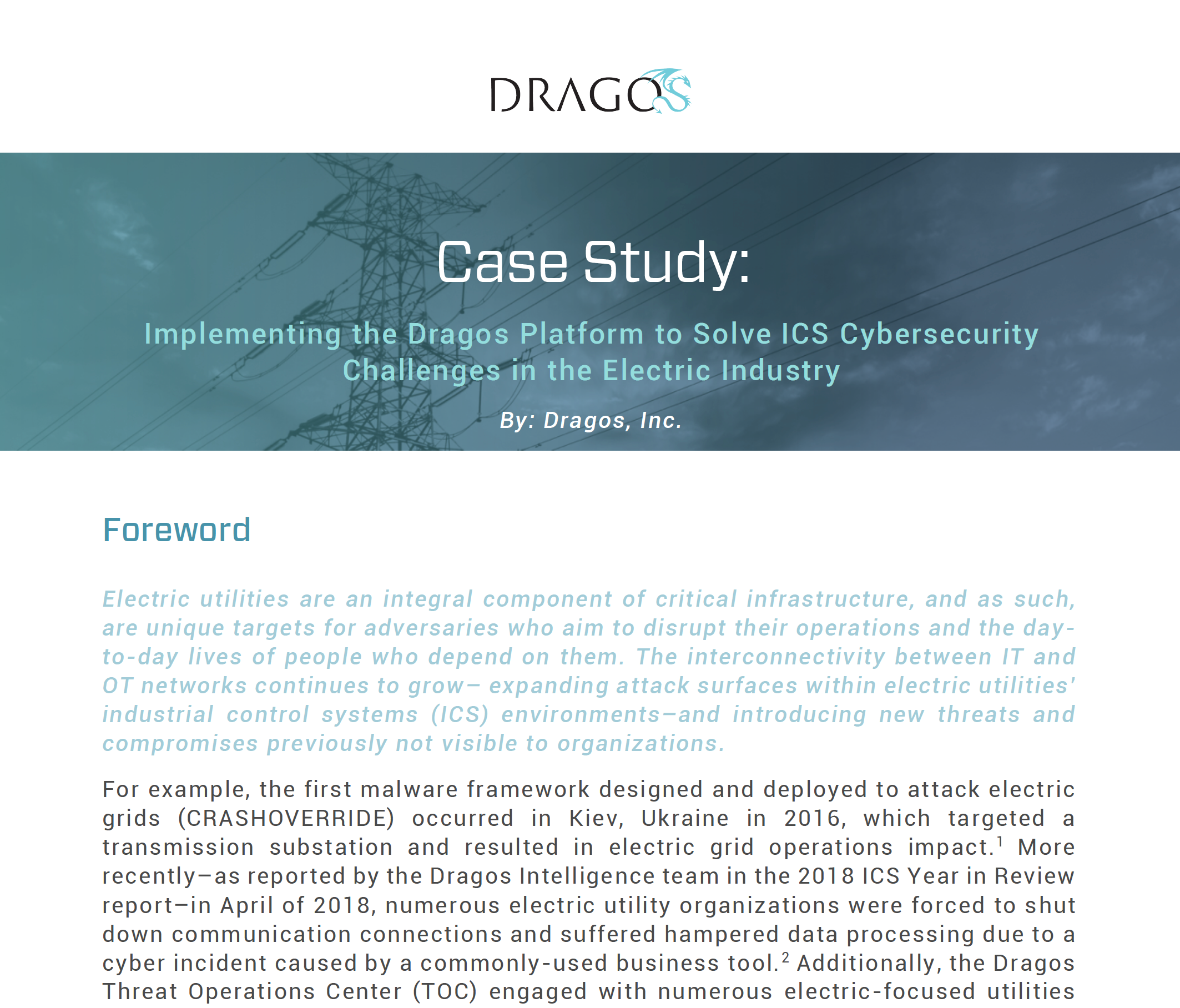 Electric utilities are an integral component of critical infrastructure, and as such, are unique targets for adversaries who aim to disrupt their operations and the day-to-day lives of people who depend on them. The interconnectivity between IT and OT networks continues to grow– expanding attack surfaces within electric utilities' industrial control systems (ICS) environments–and introducing new threats and compromises previously not visible to organizations.
This case study reviews an electric utility company in the U.S. that successfully implemented the Dragos Industrial Cybersecurity Platform in early 2018 and discusses the challenges faced by plant managers, IT teams, and OT teams in driving enhanced ICS/OT security and how the Dragos Platform helps combat these challenges.
Discover more resources.
Explore more resources to support you on your ICS cybersecurity journey.
Ready to put your insights into action?
Take the next steps and contact our team today.