Infographic
ICS/OT Penetration Test Infographic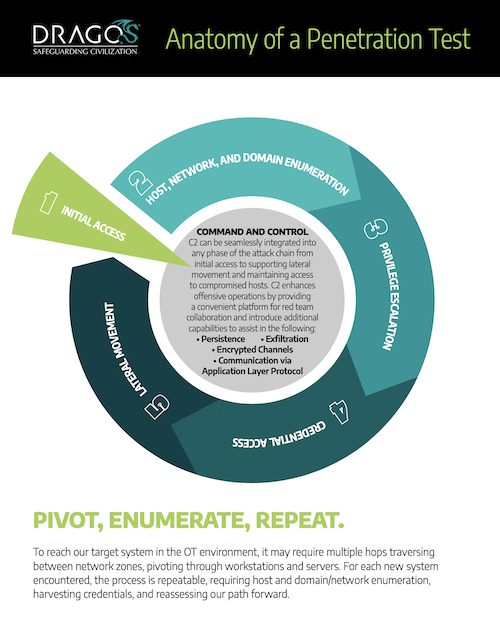 Dragos offers a wide range of operational technology (OT) cybersecurity posture assessments to help your industrial organization improve its cybersecurity defenses, reduce risk, and mitigate cybersecurity incidents. ICS/OT Penetration Testing is one of our offerings that enable a customer to assess their cyber defenses to understand risk.
The following infographic details the workflow of a Dragos penetration test. Learn more about the value of penetration testing ICS/OT environments in this blog.
View our next infographic
Ready to put your insights into action?
Take the next steps and contact our team today.