Datasheet
Dragos Pharmaceuticals Overview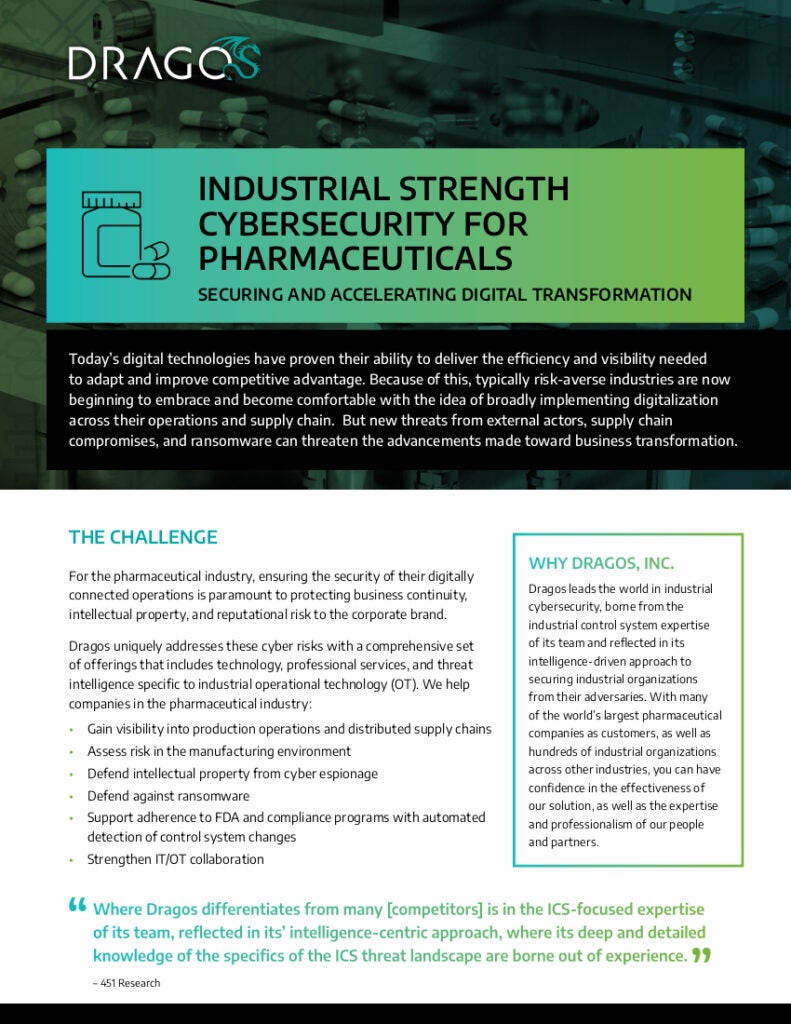 For the pharmaceutical industry, ensuring the security of their digitally connected operations is paramount to protecting business continuity,
intellectual property, and reputational risk to the corporate brand. Dragos uniquely addresses these cyber risks with a comprehensive set of offerings that includes technology, professional services, and threat intelligence specific to industrial operational technology (OT).
Discover more resources.
Explore more resources to support you on your ICS cybersecurity journey.
Ready to put your insights into action?
Take the next steps and contact our team today.