Datasheet
Dragos Corporate Overview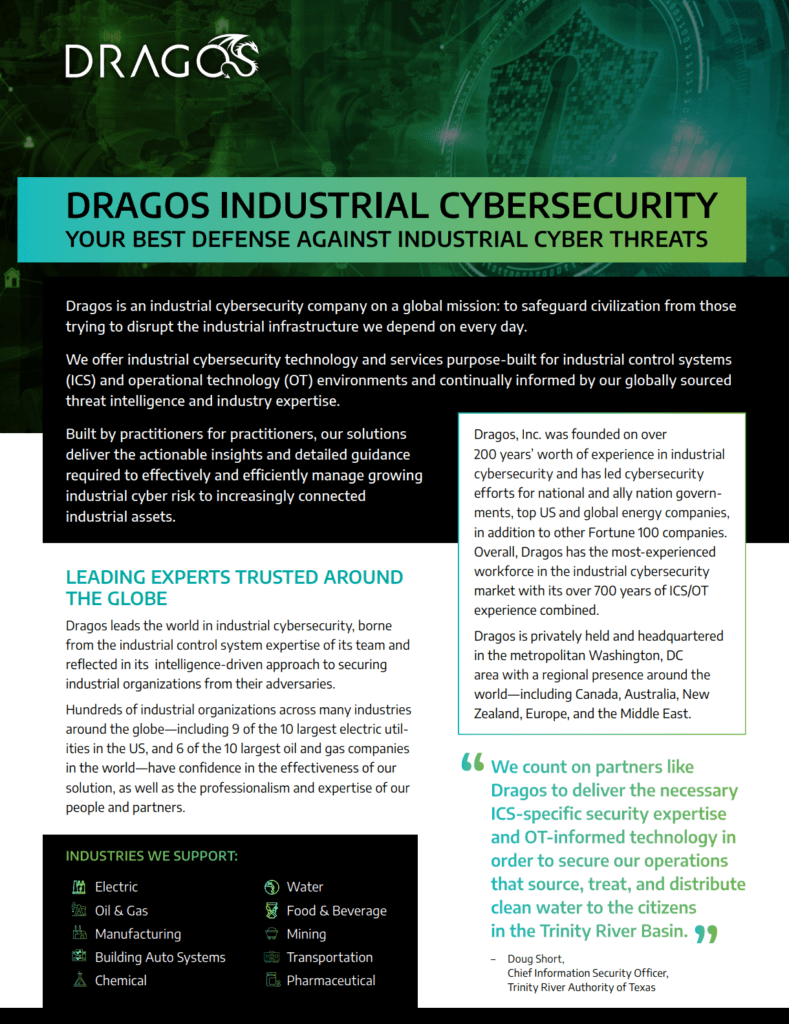 Dragos is an industrial cybersecurity company on a global mission: to safeguard civilization from those trying to disrupt the industrial infrastructure we depend on every day. We offer industrial cybersecurity technology and services purpose-built for industrial control systems (ICS) and operational technology (OT) environments and continually informed by our globally sourced threat intelligence and industry expertise.
Download Datasheet
Discover more resources.
Explore more resources to support you on your ICS cybersecurity journey.
Ready to put your insights into action?
Take the next steps and contact our team today.