Datasheet
Dragos Academy Instructor-Led Datasheet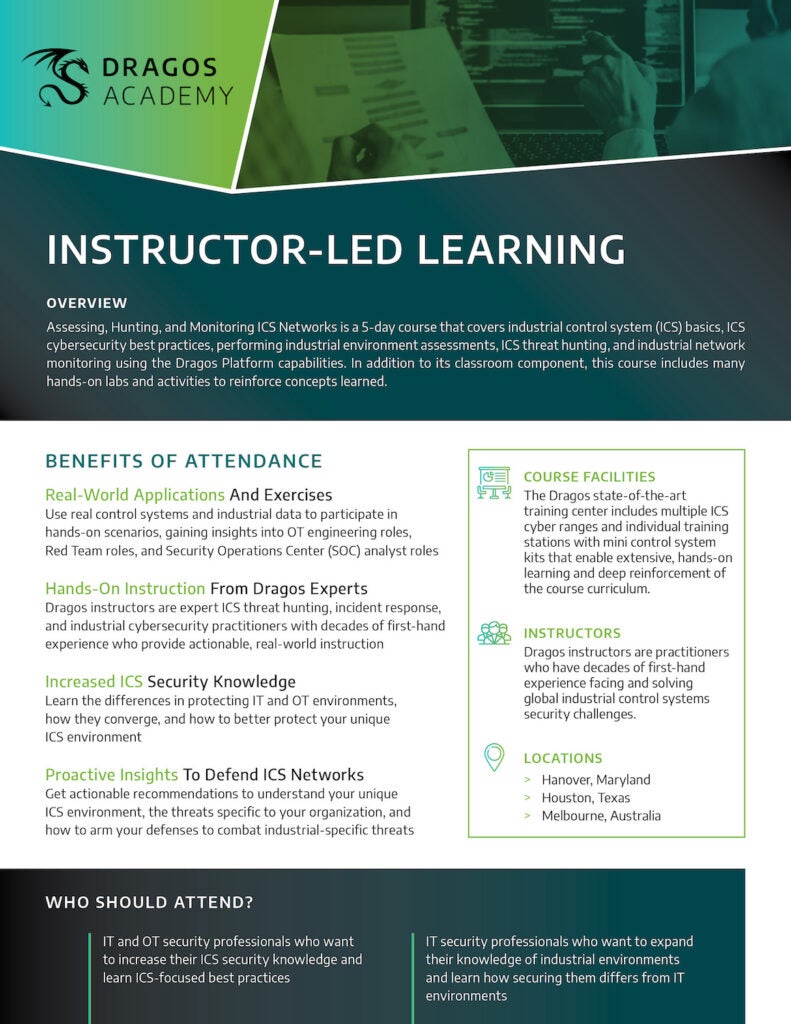 Assessing, Hunting, and Monitoring ICS Networks, Dragos Academy's 5-day ICS training course, covers industrial control system (ICS) basics, ICS cybersecurity best practices, performing industrial environment assessments, ICS threat hunting, and industrial network monitoring using the Dragos Platform capabilities. Learn more about Dragos Academy Instructor-Led Learning,
Download Datasheet
Discover more resources.
Explore more resources to support you on your ICS cybersecurity journey.
Ready to put your insights into action?
Take the next steps and contact our team today.