Infographic
Crown Jewel Analysis: Natural Gas Pipeline Infographic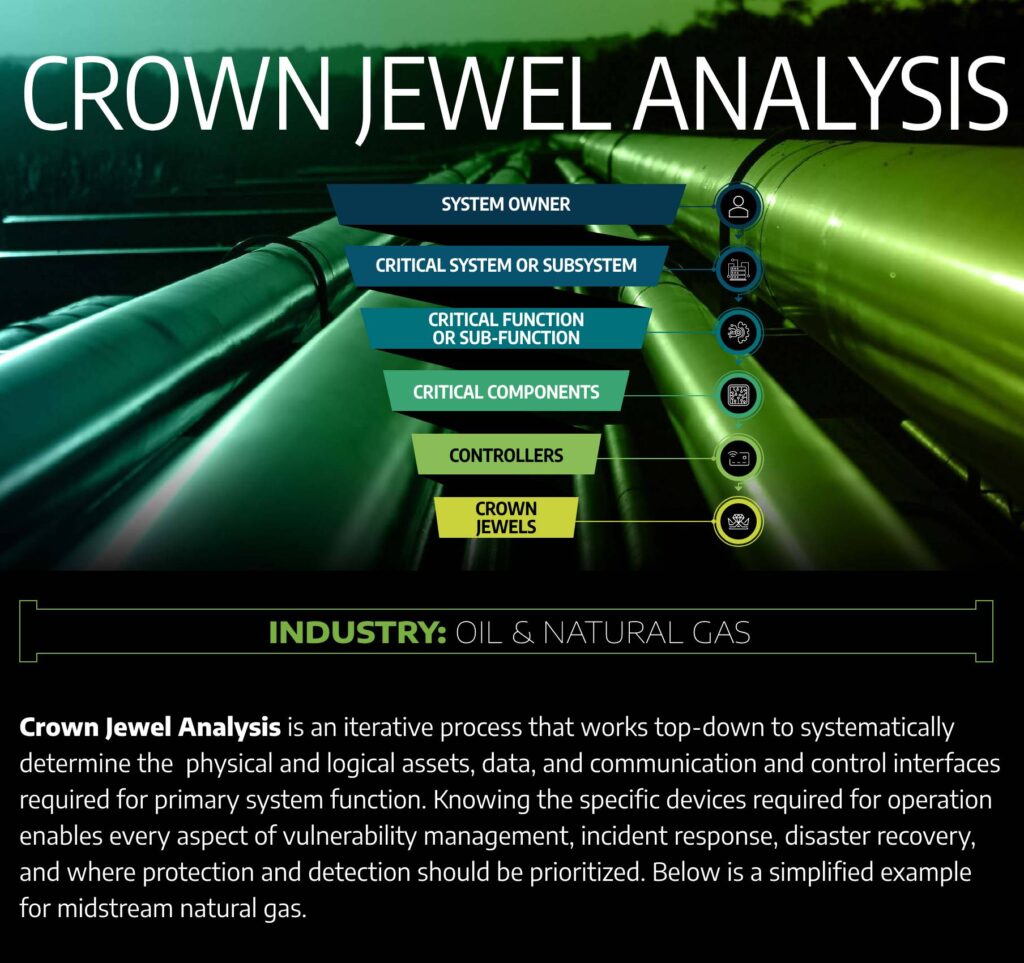 A crown jewel is one of the highest-value assets in your industrial control systems (ICS) and operational technology (OT) environment that, if compromised, could cause major impact to the organization. Potential impacts are operational disruptions, financial damage, and threats to human safety.   
To learn more about a crown jewel analysis for a natural gas pipeline company, download our infographic that offers additional information:
View our next infographic
Ready to put your insights into action?
Take the next steps and contact our team today.