Infographic
CISA's Shields Up Quick Reference Guide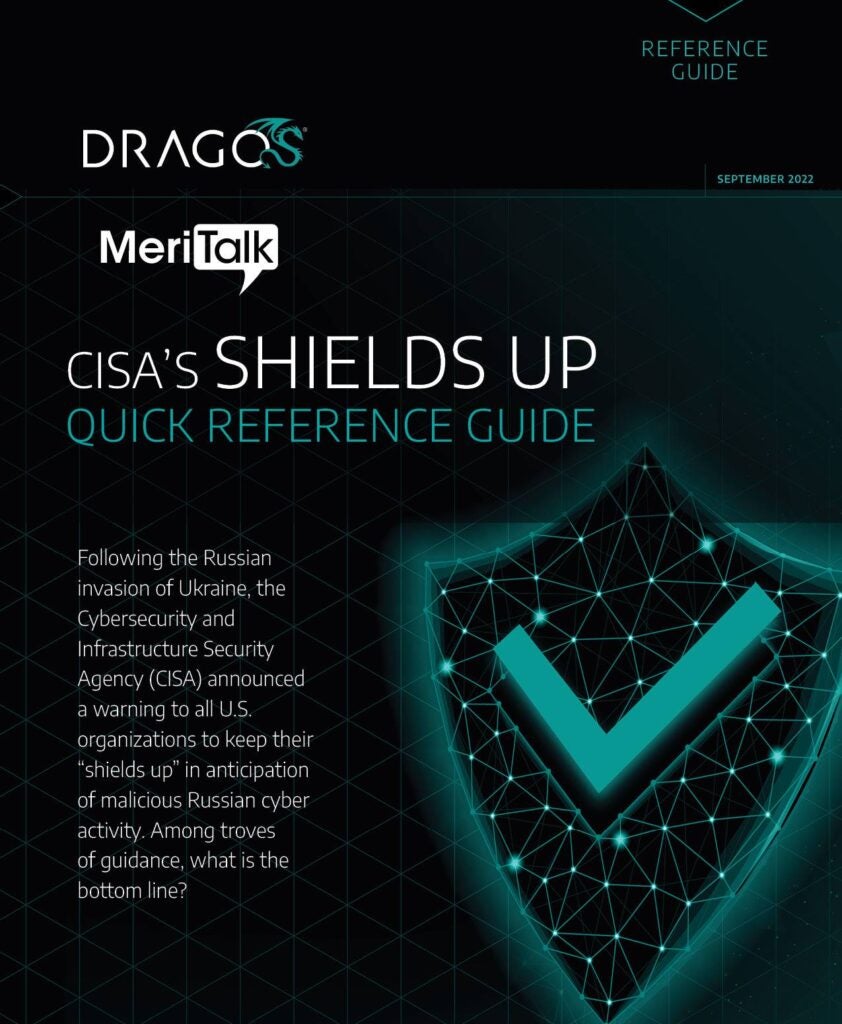 Meritalk and Dragos provide a quick view of the benefits and value the Cybersecurity and Infrastructure Security Agency (CISA) 'Shields Up' program will deliver long term to promote better security across industry sectors.
View our next infographic
Ready to put your insights into action?
Take the next steps and contact our team today.