Video
ARMOR for OT Security Leaders – SANS ICS Security Summit 2021
As OT security leaders, we need to be experts on ICS technology trends, cybersecurity threats, and process engineering impacts—all while managing daily alerts, cultural silos, and disparate resources from our IT-centric peers. The real-world implications can be painful. To minimize that pain, leaders should put on some ARMOR, or Augmented Risk Management for Operational Resilience.
Building on the concepts from the 2020 DISC-SANS presentation "The ICS Security Crucible," this talk deep-dive into the programmatic elements needed to link OT security to other business objectives. This ARMOR can be adapted to any industrial organization, regardless of size or sector, as presented in several use cases from real industry examples. Similar programs are already used in mature aspects of industrial organizations, including safety and finance, to secure budgets, track progress, and highlight concerns to executives and boards. As OT security continues to mature, leaders will need to tackle difficult business-level topics, beyond their daily tasks, to make meaningful changes.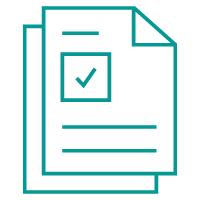 Get the whitepaper.
Industrial Cyber Risk Management industry best practices, frameworks, and standards in an approachable process for anyone managing enterprise risk.
Ready to put your insights into action?
Take the next steps and contact our team today.