Infographic
5 Critical Controls for World-Class OT Cybersecurity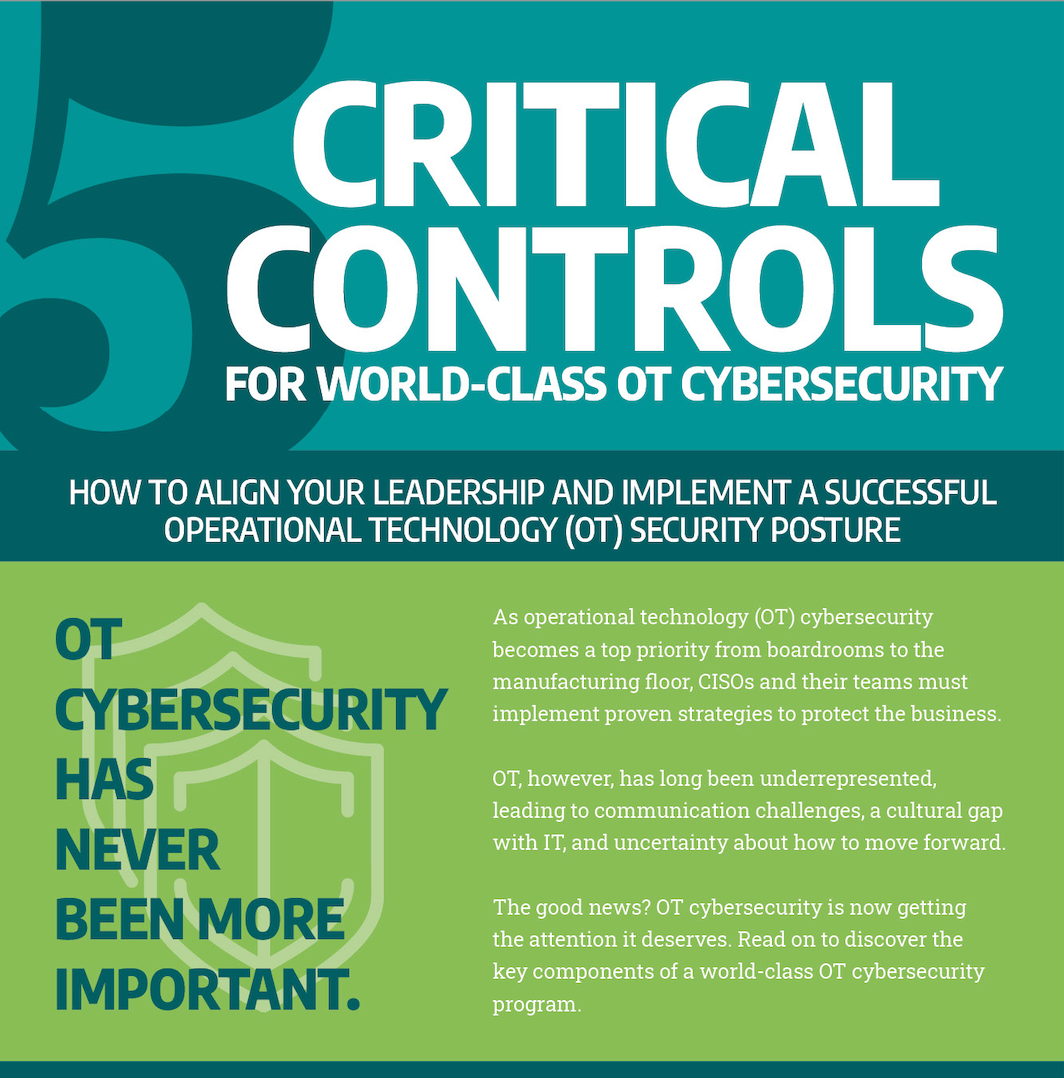 Discover five key controls you should implement now to better secure your operational technology (OT) environments, and learn how you can get buy-in from executives to ensure the success of your ICS/OT security initiatives.
View our next infographic
Ready to put your insights into action?
Take the next steps and contact our team today.