Converging Data From Both IT and OT Networks
Dragos and Splunk have teamed to provide customers with a deeper view of data collected from both IT and OT networks. Security teams at industrial organizations can now access ICS datasets from Dragos alongside the enterprise IT datasets collected in Splunk, providing analysts with improved overarching situational awareness.

This partnership expands the ICS cybersecurity ecosystem to ensure critical infrastructure and industrial organizations are better prepared with enhanced visibility that improves threat awareness and threat detection inclusive of OT environments, regardless of where an adversary may attack. It enables more effective SOC functions including threat intelligence, threat detection, threat hunting, and incident response.
Together, Dragos and Splunk are providing ICS / OT focused cyber defenders with better tools, visibility, expertise, and outcomes.
With this partnership, you benefit from:
Dragos Threat Intelligence data is easily integrated into Splunk to enable actionable detection.
Dragos Platform integrations into Splunk provide easier OT threat detection and response for security operations.
Provides a unified view of threats and events across the converged enterprise IT and industrial OT (operational technology) environment.
Dragos Apps and Integrations for Splunk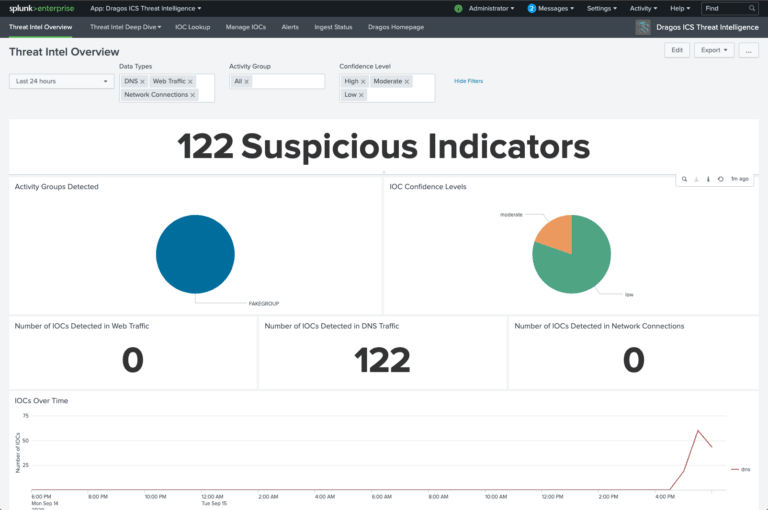 Dragos solutions integrate with Splunk to provide users with improved processes to ensure secure industrial operations. Click below to learn how to better protect your ICS environment with Dragos and Splunk.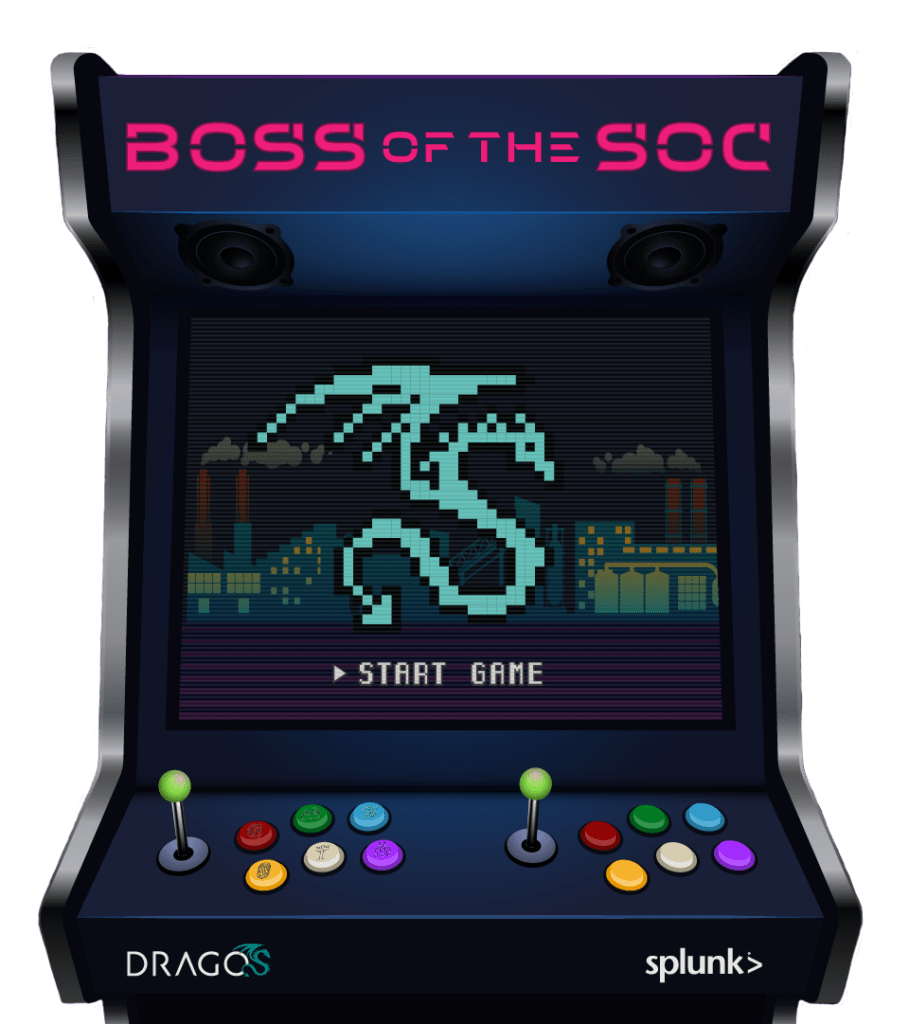 Play the New Dragos + Splunk Boss of the SOC
Dragos and Splunk have released the latest Boss of the SOC (BOTS), a virtual ICS/OT capture-the-flag (CTF) challenge, developed to provide a fun and engaging way cybersecurity teams can enhance their capabilities. Sign up for free to play!
Learn more about Splunk
Learn how to better protect your ICS environment with Dragos and Splunk.