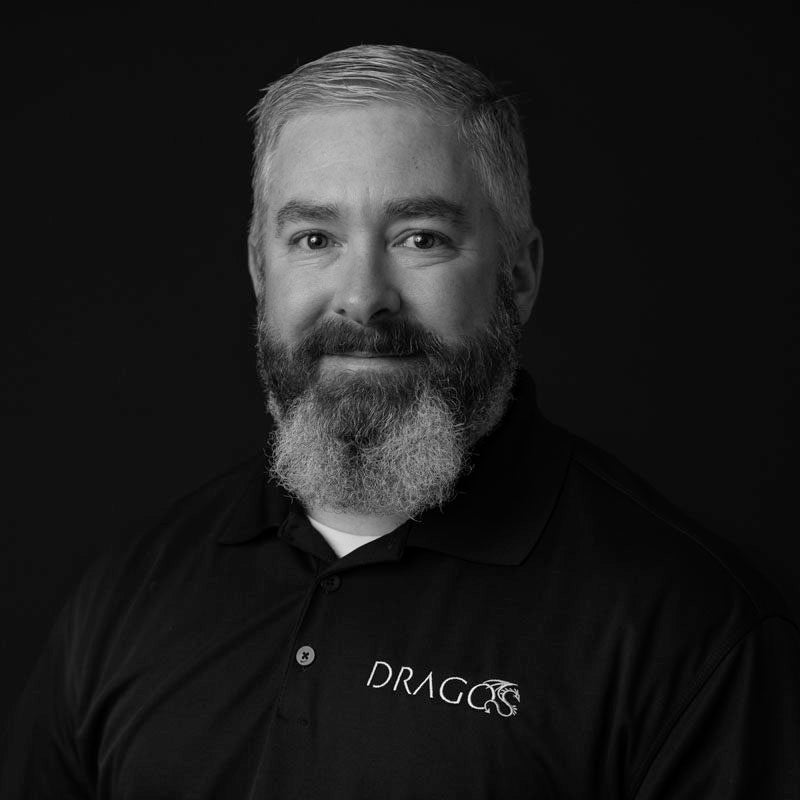 Certifications
Certified Information Systems Security Professional (CISSP)
Global Industrial Control Security Professional (GICSP)
Certified Ethical Hacker (CEH)
Certified Information Security Manager (CISM)
Joint Advanced Cyber Warfare Course (JACWC)
Aaron Gould is the Director of International Services at the industrial cybersecurity company Dragos, Inc., where he leads a team of analysts in performing active defense inside of ICS/SCADA networks. In this capacity he is responsible for a range of services including penetration testing and proactive assessments for the industrial community.
Aaron retired from the U.S. Army in 2018, as the Director of Strategic Initiatives for the U.S. Army Cyber Protection Brigade (CPB). In this capacity, Aaron worked with academia, industry, and partner agencies to bring new capabilities to the CPB's defensive cyberspace operations portfolio. While assigned to the Cyber Protection Brigade, Aaron also held leadership positions as a Cyber Protection Team (CPT) Chief and as the Mission Lead for critical infrastructure where he led the development of Army Cyber Command's (ARCYBER) ICS/SCADA cybersecurity tactics, techniques, and procedures (TTP). Aaron has led large-scale incident response missions in enterprise environments, as well as proactive assessment and hunt operations in industrial environments.
Immediately prior to joining Dragos, Aaron served as a senior defense contractor leading cybersecurity initiatives in support of platform weapon systems and the organic industrial base (OIB).
Formal Education
M.S., Information Science, University of Tennessee
Want Aaron's frontline perspective for an upcoming event or news feature? Send your request to press@dragos.com
Want to work with us?
If you're ready to protect your ICS assets with the world's most robust cybersecurity platform and other services, you've come to the right place.