Datasheet
Dragos Professional Services Brochure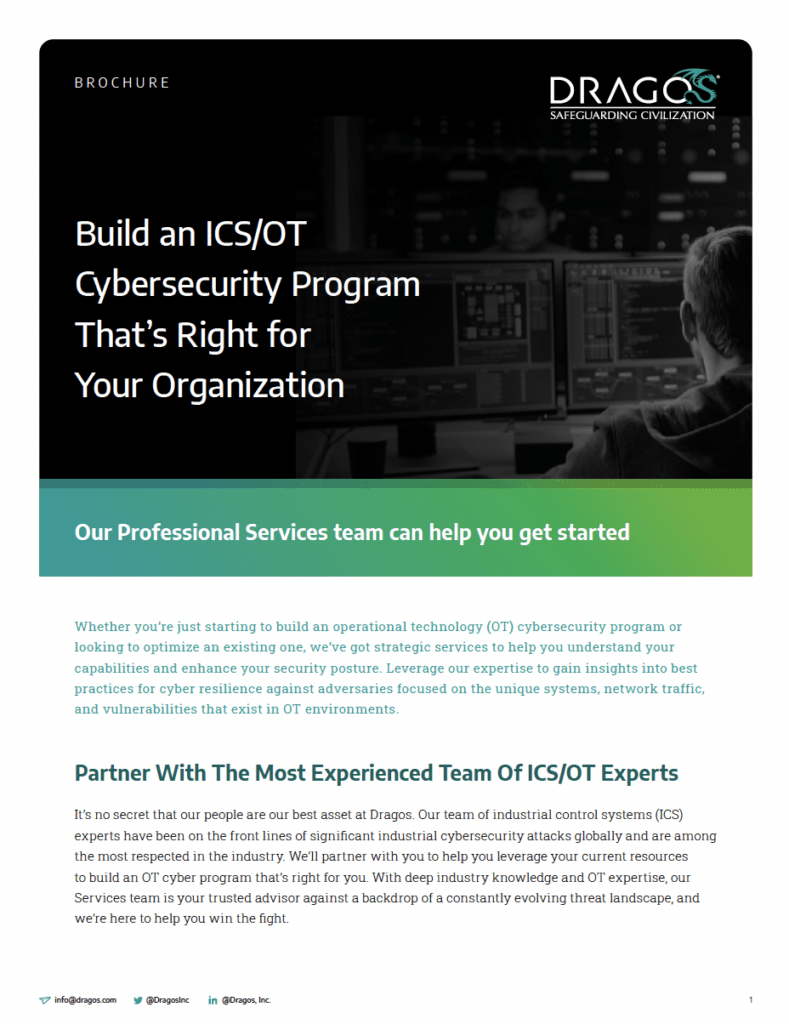 Dragos has the strategic services you require to improve your ICS/OT cybersecurity capabilities and enhance your corporate security posture. Leverage our expertise to gain insights into best practices for cyber resilience against adversaries focused on the unique systems, network traffic, and vulnerabilities that exist in OT environments.
Learn more about the professional services we offer.
Download Datasheet
Discover more resources.
Explore more resources to support you on your ICS cybersecurity journey.
Ready to put your insights into action?
Take the next steps and contact our team today.