News
A Hacker Tried to Poison a Florida City's Water Supply, Officials Say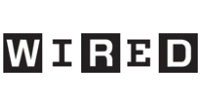 The attacker upped sodium hydroxide levels in the Oldsmar, Florida, water supply to extremely dangerous levels.
Discover more resources.
Explore more resources to support you on your ICS cybersecurity journey.
View our next news article
SolarWinds fallout could last for years, as power industry secures vulnerable equipment: Dragos CEO
02.08.21
Ready to put your insights into action?
Take the next steps and contact our team today.